GiveMeApps
Reviews
---
Linechecker Android App Review
Mar 6th 2016 at 11:11pm Reviewed by

GiveMeApps
If you're the type that works hard and plays hard, maybe goes out to party every once in a while or even if you're a nightlife guru who has to make appearances a few times a week, you will appreciate Linechecker. Rather than planning a night out to the perfect nightclub, restaurant or bar only to be devistated by the size of the line and maybe even wasiting time just to find out that things weren't as good as you expected, Linechecker can save your night and maybe even a hole from being created in your precious wallet
See Also: Livinity (iOS)
Linechecker uses a function called "crowdsourcing". People near the venue can "report" how many people are standing on the line. This information can only be input once every half hour per user for accuracy. Also, as mentioned, the user has to be near the venue. Thanks to the developers for this checks system.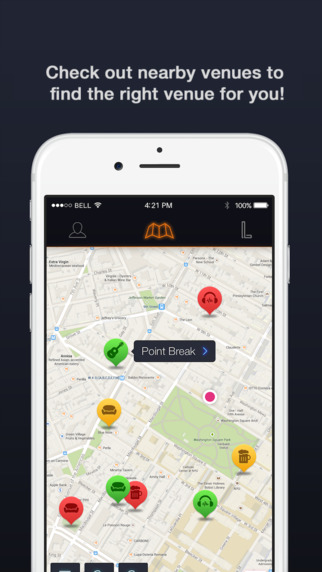 Linechecker Is Available for iOS and Android
For the casual user who just wants to plan a night out, once you boot the app, you see a list of venues near you. Venues can be filtered by type. These include nightclubs, bars, live music venues and lounges. Venues with 10 people are less are indicated by a green person icon. 11-30 with a yellow icon and hot venues with 31 or more people in the line are indicated with a red icon. You can see the line length in multiview (list of all venues near you), or by clicking on the actual venue. When you click on individual venues, you get important information such as open/close times, contact info, and directions (with maps). You can also share information on your favorite social networks and add to your favorites list.
See Also: Mystery Trip (iOS)
Even more of a surprise, the app functions as a social network on its own. With this, you could make club buddies or compete. How many venues have you been to? Linechecker is one of those apps you wish you created first. If only an app like this were available when I spent a lot of times club and bar hopping. Better late than never.
Like This Article? Chat About It And More In Our GiveMeApps Community!