GiveMeApps
Reviews
---
Animal Direct: USA Pet Rehome iPhone/iPad App Review
Jun 11th 2021 at 02:00am by Queens King
The process of acquiring a new pet can be a daunting one! Unless you have a relative or friend who just had kittens or puppies and is willing to give one away, your next choice, breeders or pet stores will have you emptying your pockets and hoping that either has exactly what are looking for. What if there were a way to browse a myriad of sellers in your area, and if you were looking to give a pet a new home, connect with someone willing to love your precious pet? Animal Direct aims to either scenario no sweat.
See Also: Safehouse (iPhone/iPad)
What is Animal Direct
Animal Direct rehome can be thought of as Amazon, but made specifically for pets. At it's core, the app allows you to browse through pets in a many categories ranging from the typical cats and dogs, to fish, birds, exotic pets and reptiles! You can browse by location, breed, age and more. Listings can be displayed in a list, on a map or gallery view.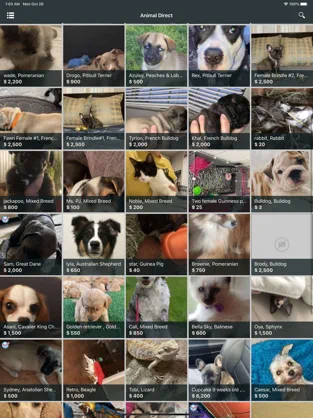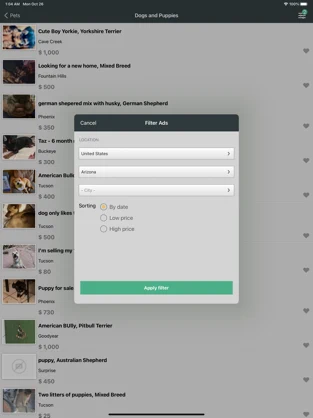 Animal Direct has a search filters with pertinent characteristics for a narrower search
To get set up, one must create an account first. This can be done via social media or your own personal email. Once you agree to their terms, you are prompted to set up your profile. If you intend on selling a pet, a profile is necessary.
Getting Around
The interface is what you would expect in most marketplace apps. Tapping on the menu icon exposes a heap of choices. You can view your profile, post an ad, view your ads, view alerts and check your saved favorites. You can also view recently added pets, search for pets in your immediate vicinity, do a general search, view all pets and pet supplies. We didn't expect the last one which was a nice touch. Dog Breed Indentifier is also on the menu and is a bold feature. Simply upload a pic of any dog breed and it will let you know what you're looking at! This could be very useful if you go in person to assess a pet and want to verify that the owner is correct in their assertion of what breed they are selling. We downloaded some pictures of dogs online and put the identifier to the test. It was mostly accurate, so it does work!
The perfect fit

Browsing pets is seamless. When viewing listings, be from gallery mode or using the "search around me" function, listings appear with location information, the age of the pet, breed, pictures of the pet, price and a short description. You also can see information about the seller.
See Also: My Clock Station (iPhone/iPad)
Posting ads is straight forward. All of what was described about what you would see on a listing are required to be entered when creating a post. As mentioned, with all of the filtering capability, you can pretty much find what you're looking for.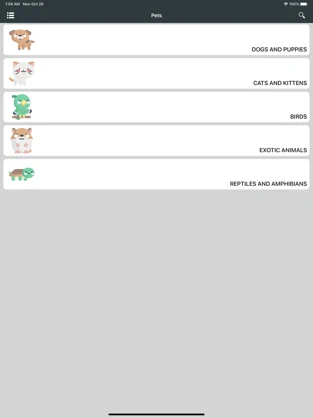 You can search by animal category while search near me shows sellers/buyers on a map
One of the stand out pieces with Animal Direct is how mature the app is. With respect to it be well populated with pets in all categories, listings in mutiple areas of major cities, filled with complete profiles and customer feedback heightens the trustworthiness of the app.
Sell Apps And Keep 100% Of Your Profits!
Conclusion
Animal Direct has the potential to take the headache out of searching for the perfect pet, and provides another tool for sellers looking to give their pet a new home. Rather than dealing with lengthy adoption processes from stores, or paying exhorbitant prices to breeders due to scarcity, this app fills an important niche. If you are a pet lover, this is one app you should have on your device! We hope an Android version is release soon! Download it here.
Like This Review? Chat About It And More In Our GiveMeApps Community!