GiveMeApps
Reviews
---
Duolingo iPhone/iPad App Review
Aug 2nd 2016 at 02:29am by Felisha Melendez
How many times have you tried to learn a new language, one word at a time, only to quickly forget? I don't blame you. Who has the time to sit and learn something entirely new? As I expressed the same thoughts in a group setting one day, a friend suggested an app called Duolingo.
See Also: Hello Pal (Android)
He explained it was just like Rosetta Stone, but free and that was all I needed to spark my interest. Upon my research and then interaction with the app, I quickly learned that learning a new language couldn't get any easier!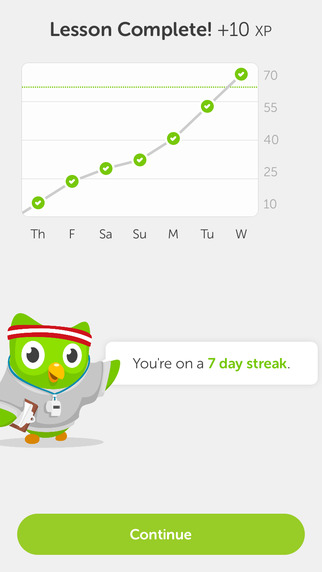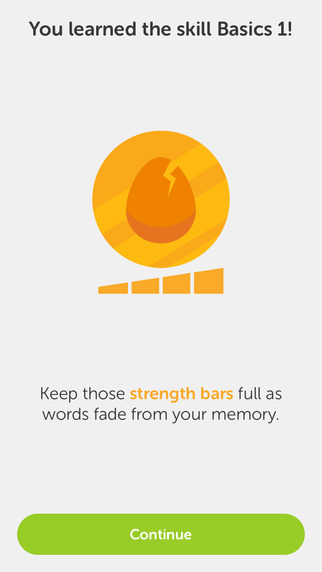 Duolingo Lets You Track Progress And Earn Rewards
Duolingo is designed to teach its users a foreign language through reading, writing, and speaking. With its easy to use format, users can practice at any given time in as little as 5 minutes. Set your own goals, pass levels and earn lingots that can be used toward outfits and bonus skills, or share your progress with friends and family - friendly competition anyone?
If you're a World Language teacher and looking for a trendy classroom tool, the app has even more perks for you. Teachers can use this program to monitor progress while each student gets points for their accomplishemnts. Simply create a free classroom and instruct students to share their progress to your email address.
See Also: Affordable Education In Your Hands (News)

What I like the most about this app is that although you may forget about Duolingo, Duolingo does not forget about you. If users are not consistent, the app sends a push notification reminding users that they have not been practicing.
Sell Apps And Keep 100% Of Your Profits!
The more days you take off, the more progress you lose. The student will then have to re-do any lost skill to ensure learning which is a great way to encourage users to keep at it!
All in all, I highly recommend you download this mobile app. With all the benefits of learning a new language, why wouldn't you?
Like This Article? Chat About It And More In Our GiveMeApps Community!