GiveMeApps
Reviews
---
1000 Swipes Trivia Android App Review
Oct 1st 2017 at 09:48pm by Brooklyn Midas
If you're the type who is obssessed with game shows or showing off your knowledge to anyone who will listen, then trivia games are probably your bag. 1000 Swipes Trivia puts you to the test, putting your ability to recall facts on the table in a mulitiude of categories.
See Also: Katang (Android)
As the name implies, swiping is involved. You swipe up or down for the correct answer. When you fire up the app for the first time, you are asked to select from several categories. They include Geography, People and Math among others. Once you select your category, the game begins. Your job is not only to answer a bunch of trivia questions, but also conquer challenges.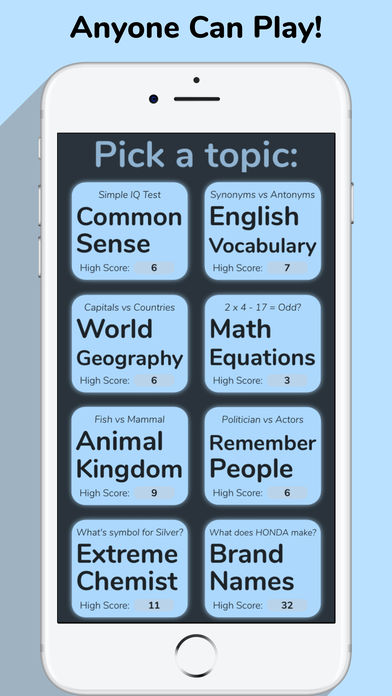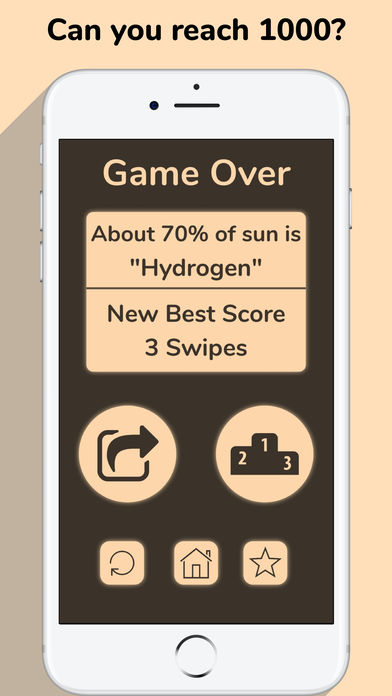 1000 Swipes Trivia Gives You 1000s Of Trivia Questions
For example, the first challenge charges you with answering ten questions correctly (called "alpha-jump"). From there, your question ranges get longer and longer. We started out with geography. In our first challenge, the answers were pretty obvious. As you continued, smaller and lesser known (we mean in popular culture) are referenced. Everything from bodies of water and capitals of countries, states and provinces appeared. The same can be said of all of the other categories.
Sell Apps And Keep 100% Of Your Profits!
The game comes with 8 levels and 32 achievements. Aside from some phrase errors (i.e. "continent" instead of "country"), 1000 swipes is a brain cruncher. If you aren't a nerd like myself who loves memorizing factoids, 1000 swipes might be challenge. Overall, it is a game which can be fun for one or the whole family.
Like This App Review? Chat About It And More In Our GiveMeApps Community!