GiveMeApps
Reviews
---
Dots & Co iPhone/iPad App Review
Jul 28th 2016 at 10:13pm by Harold Everton
Are you a fan of matching games? If you're old enough, then you probably remember the board games that predated such mobile games ("Memory" anyone?). With the proliferation of mobile, an indeterminate number of these games have appeared with the ever popular Candy Crush being the most famous one. We've reviewed a ton of them, but a relative newcomer is getting all the press.
See Also: Lost Quibixle (iOS)

Dots & Co is the third release in the Dots series from developer Playdots. Their previous smash mobile hits Dots and Two Dots reached the 10,000,000 download range and became staples in the Hipster's mobile app diet. Not to be outdone, Dots & Co is not far behind. Simply put, the premise behind the game is to match like colored dots horizontally, vertically. You cannot go diagonal, but you can link as many dots as you like so long as they are presented as mentioned above. Did we mention that it's free?
Join GiveMeApps And Start Downloading Apps!
Each level has a set number of dots which much be removed from the board. For example, in early levels you are required to remove 6 orange dots, 6 turquoise dots and 6 purple dots. You have a limited number of moves to do it, but when we tried it out, we always had just enough moves to get to victory.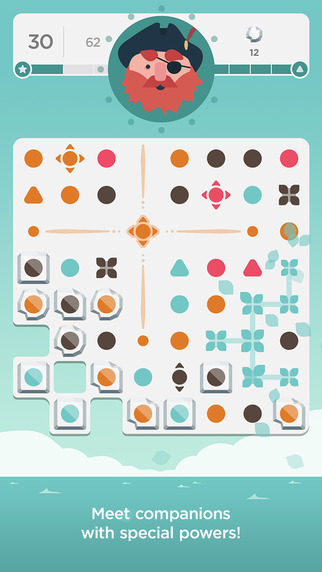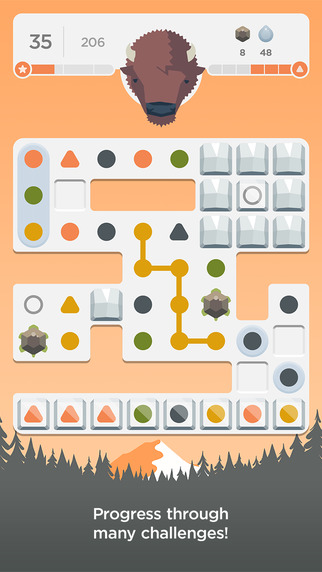 The Minimalist Design Is Like Food To Your Eyes
As you advance, you get new shapes. Drawing boxes around dots can clear a bunch of them, helping you reach your target faster. The shape of the boards in each level changes making it harder for you to get to your goal. In some cases, you may end up with dots of different colors in each row and column, making it impossible to link dots.
Sell Apps And Keep 100% Of Your Profits!
The backgrounds consist of beautiful pastels and ooze minimalistic design. You get 155 levels and over 15 visual mechanics. Don't get me wrong, I loved this game but scratched my head at how something so simple could be so popular. Sometimes less is more, and in this case, 1,000,000 more and counting. Dots & Co is available for iOS and Android.
Like This Review? Chat About It And More In Our GiveMeApps Community!