GiveMeApps
Reviews
---
Speed VPN Android App Review
Mar 9th 2022 at 06:00am by Brooklyn Midas
With all that is going on in the world today, especially at the current moment, you may have reason to extra cautiouos about your online presence, your internet security or have the need to view web pages that are inaccessible in your area. If we look back a decade, proxies were the go-to sites for this task. Today, VPNs are all the rage. These virtual private networks allow you to do what was just described, though with some distracting caveats.
See Also: Viatun (Android)
What are those oopsies? They range from lengthy login processes to fees and time limits. There are myriad of VPNs to choose from and all are not created equal. Speed VPN tries to address this by offering to alleviate most of the concerns just mentioned.
Enter Speed VPN
Speed VPN is a no-frills VPN that does what it advertises. The app is ready to use immediately upon start up. For the price of free, it offers access to servers around the world. If you are unknowlegable about VPNs, they route all of your internet traffic through a virtual tunnel to server somewhere else. Simply put, they allow you to browse the web "from somewhere else". Once the app opens, you are prompted to choose from one of many servers. These servers range from several in the United Kingdom, Bahrain, Ukraine, Spain, Japan, Canada, the Netherlands, France among others. Once you select the server of your choice, you simply tap on the connect button. Yes, that's it!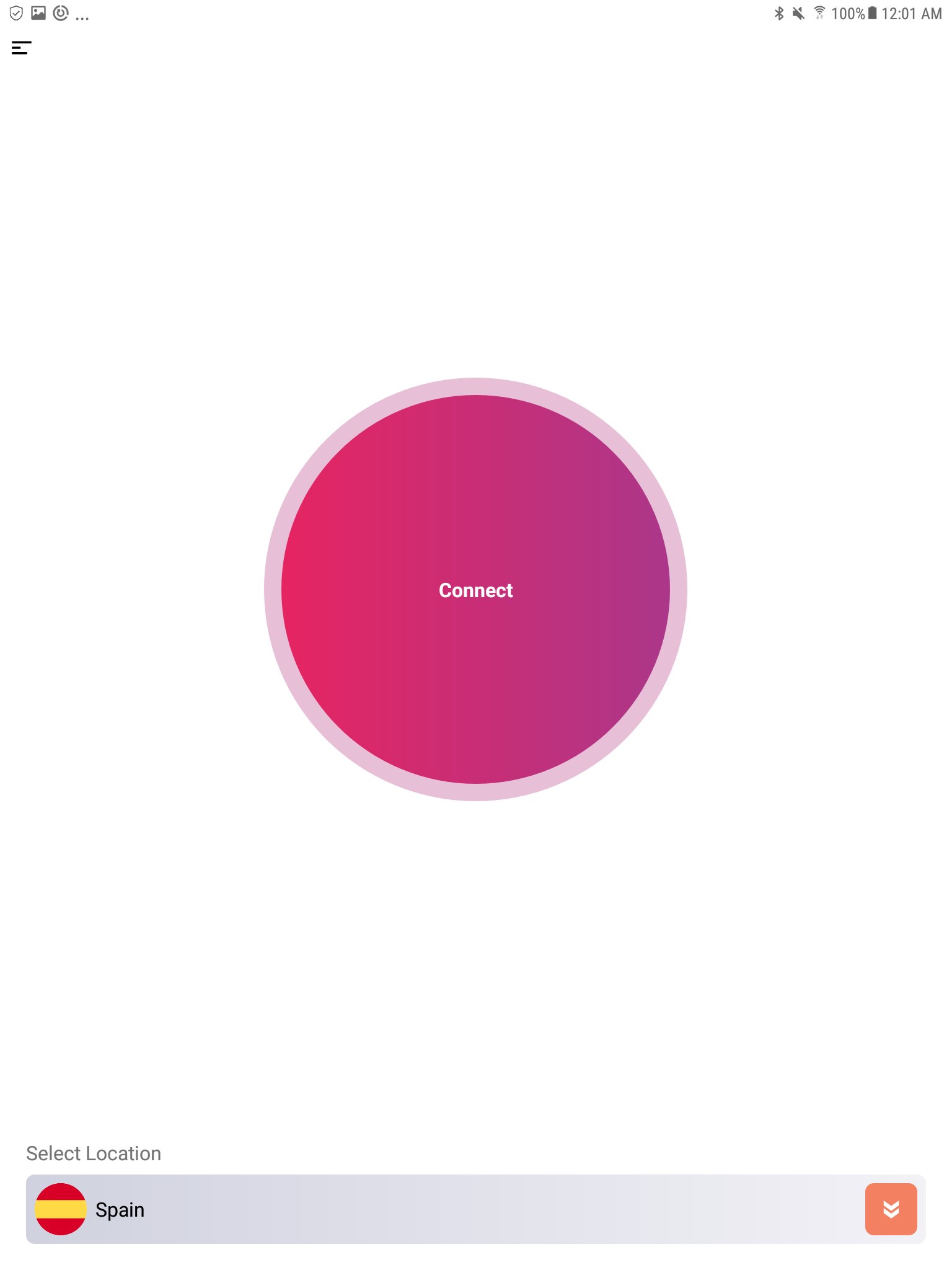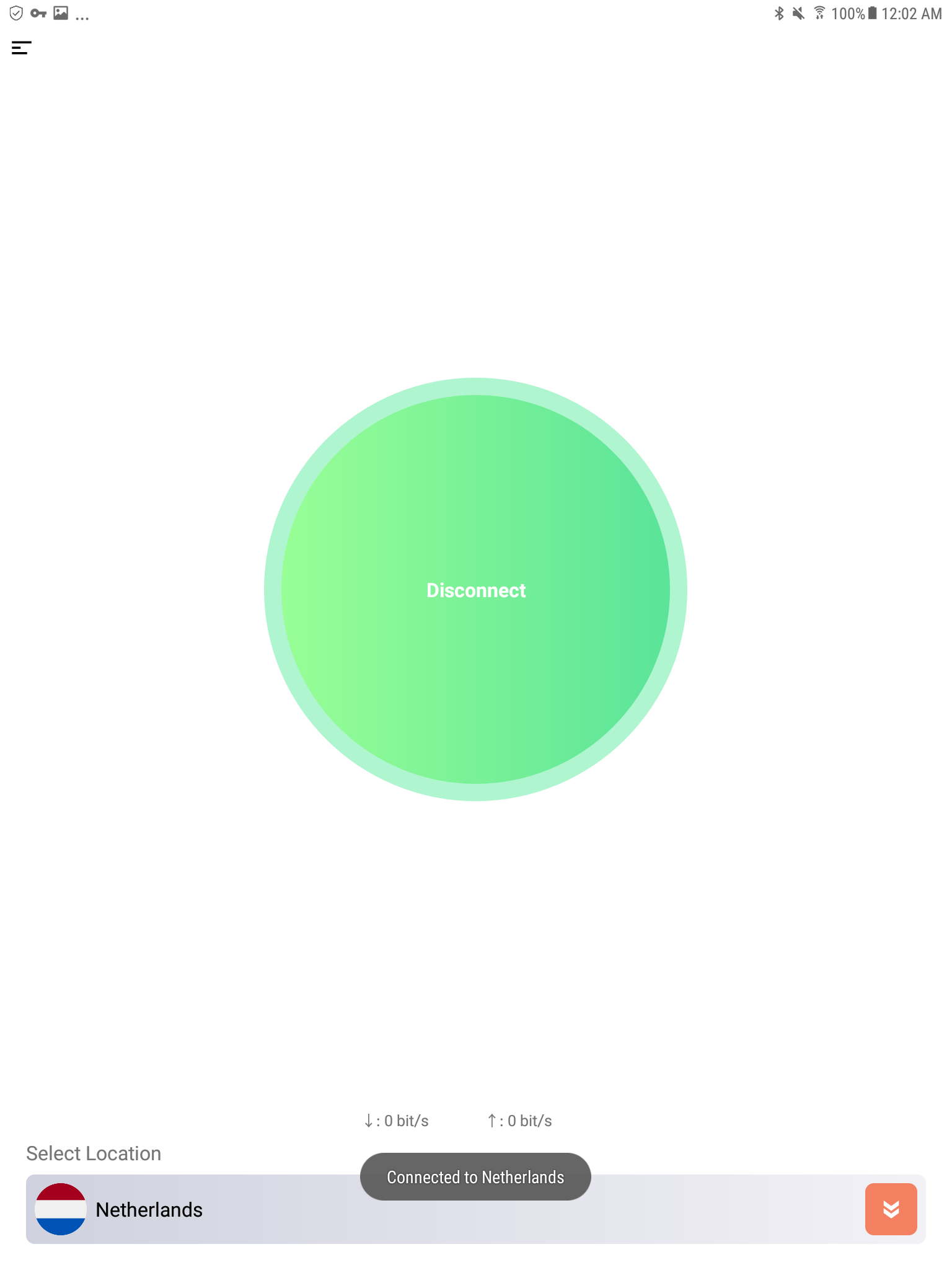 Connecting is as simple as clicking "connect"!
Once connected, the "connect" button turns from red to green to indicate success. Beneath this button displays your current connection speed. Curious to ensure we were on, we opened a browser in another tab on our tablet. We searched for an IP locator site which would display our current IP address and location. Prior to firing up the VPN, the IP locator displayed our current location in New York. Once we selected Spain as our server however, the IP locator showed us as being in Madrid! Success! We then browsed specifically for content that we knew would not be displayed where we actually were. Again success!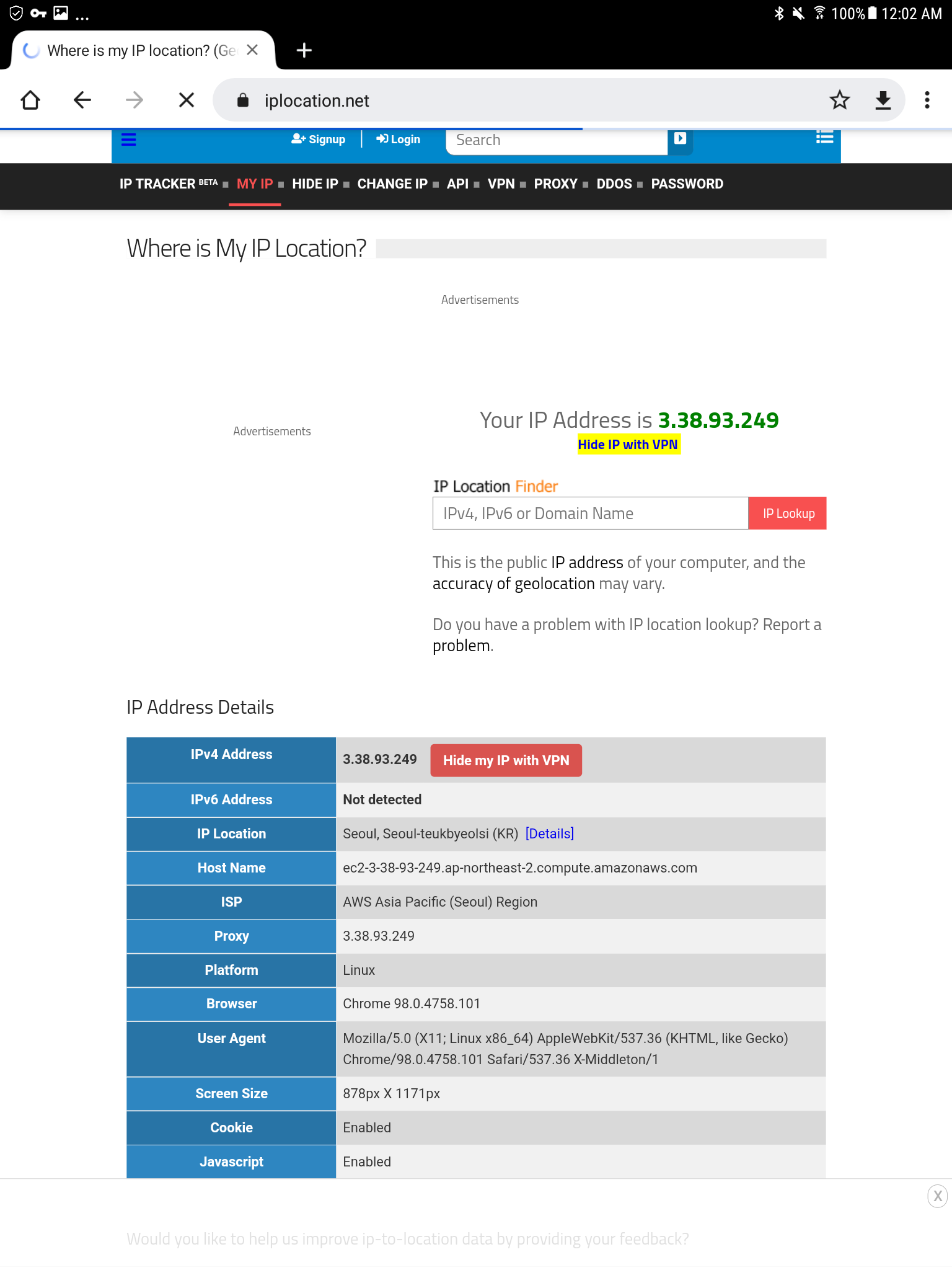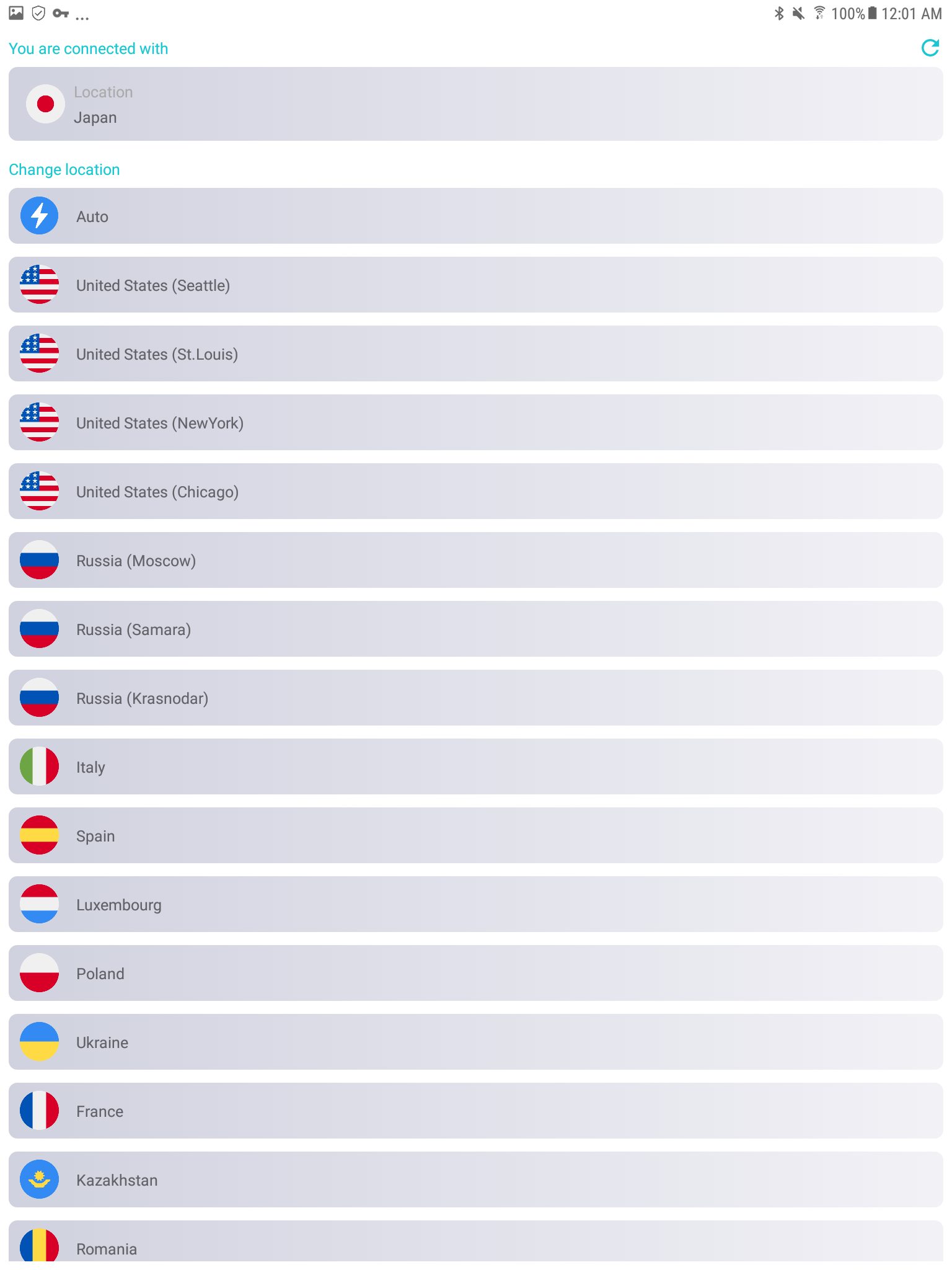 Here you can see the available servers plus a successful South Korean connection!
Skeptical, we tried several of the additional included servers. Each time we connected successfully without issue. We tried France, Japan and Canada and experienced fast speeds and the successful display of content we knew were inaccessible in our home location.
See Also: ZSVPN (Android)
The Comparisons
We have done overviews for many VPN apps in the past. Most of these were plagued with time limits, required lengthy sign up processes and the passing on of too much information. That is not the case with Speed VPN. The app is 100% free and required no sign in. It seemed too good to be true! The free version is swamped with ads, but works well with no limits beyond the ads. The premium version is $4.99, a cost of a Starbucks beverage. That version scrapes all of the ads for an even more pleasent experience. Because of the smooth experience, we opted for the premium version. We felt it was worth it.
Sell Apps And Keep 100% Of Your Profits!
Conclusion
From a fast worry free encrypted connection to no time limits and a plethora of servers to choose from, Speed VPN was an absolute joy to use and we recommend it highly. The premium version is actually worth the expenditure. If you do a lot of web browsing and need that extra layer of security, or need a way to access content not available in your area, Speed VPN is worth your time! Download it here!
Like This Review? Chat About It And More In Our GiveMeApps Community!