GiveMeApps
Reviews
---
ZSVPN Android App Review
Feb 8th 2020 at 12:14am by Brooklyn Midas
If you've ever been concerned about being tracked, the fidelity of what is supposed to be a secure transaction or have been blocked from access to specific content to your location, chances are you've explored the use of ways to further secure your identity online. In the late 2000 proxies were popular but VPNs have become increasingly popular offering encryption, server selection. ZSVPN enters the VPN arena with a host of features which aim to make it your choice privacy and protection online.
What Is It?
VPNs are Virtual Private Networks. When enacted, you can choose to browse the web from a different server. In essence, you then take on a new IP address and anyone who attempts to track you will see you as browsing from "some place else". In the most simplified explanation, your IP address is hidden and you take on a new one.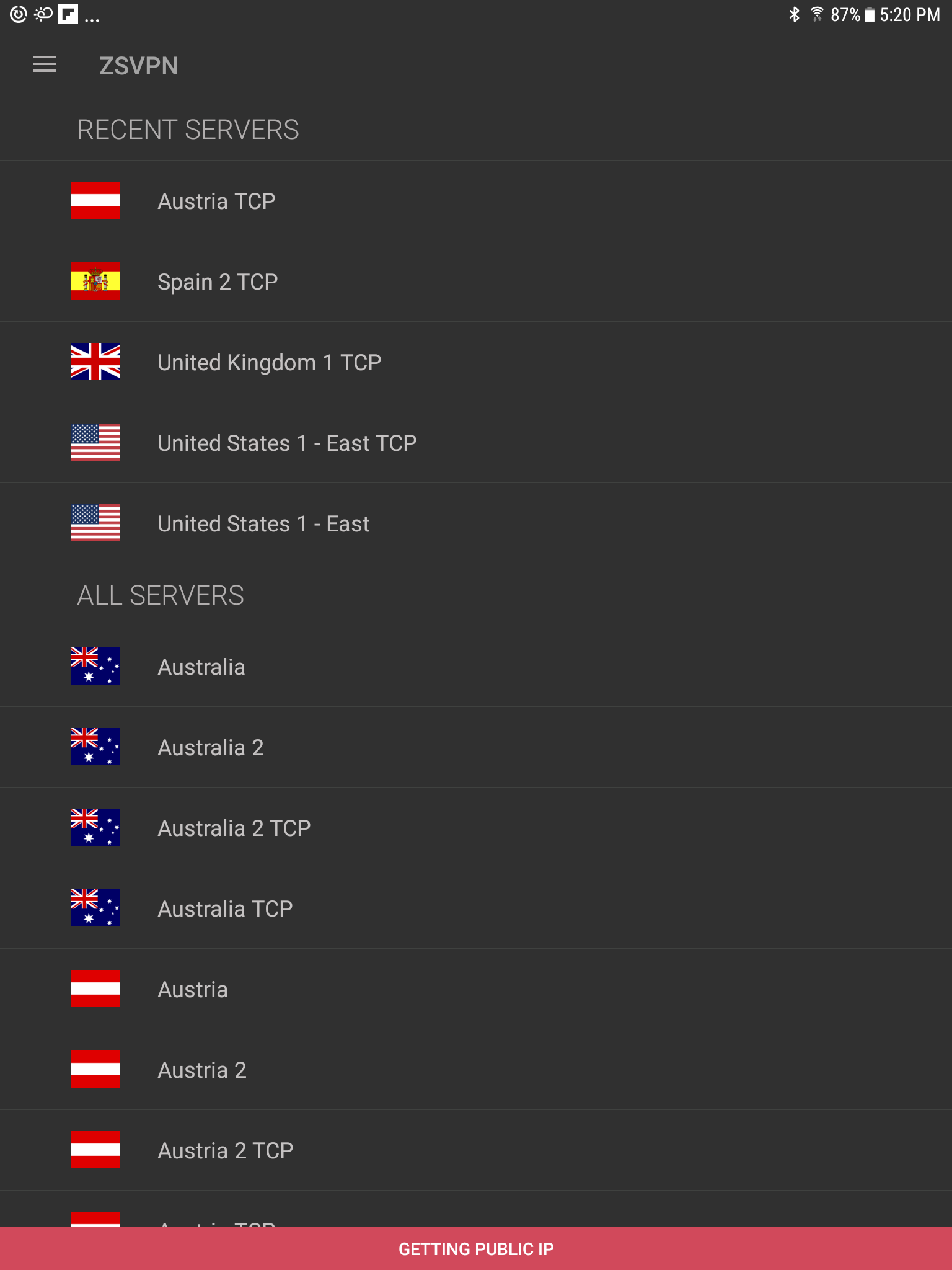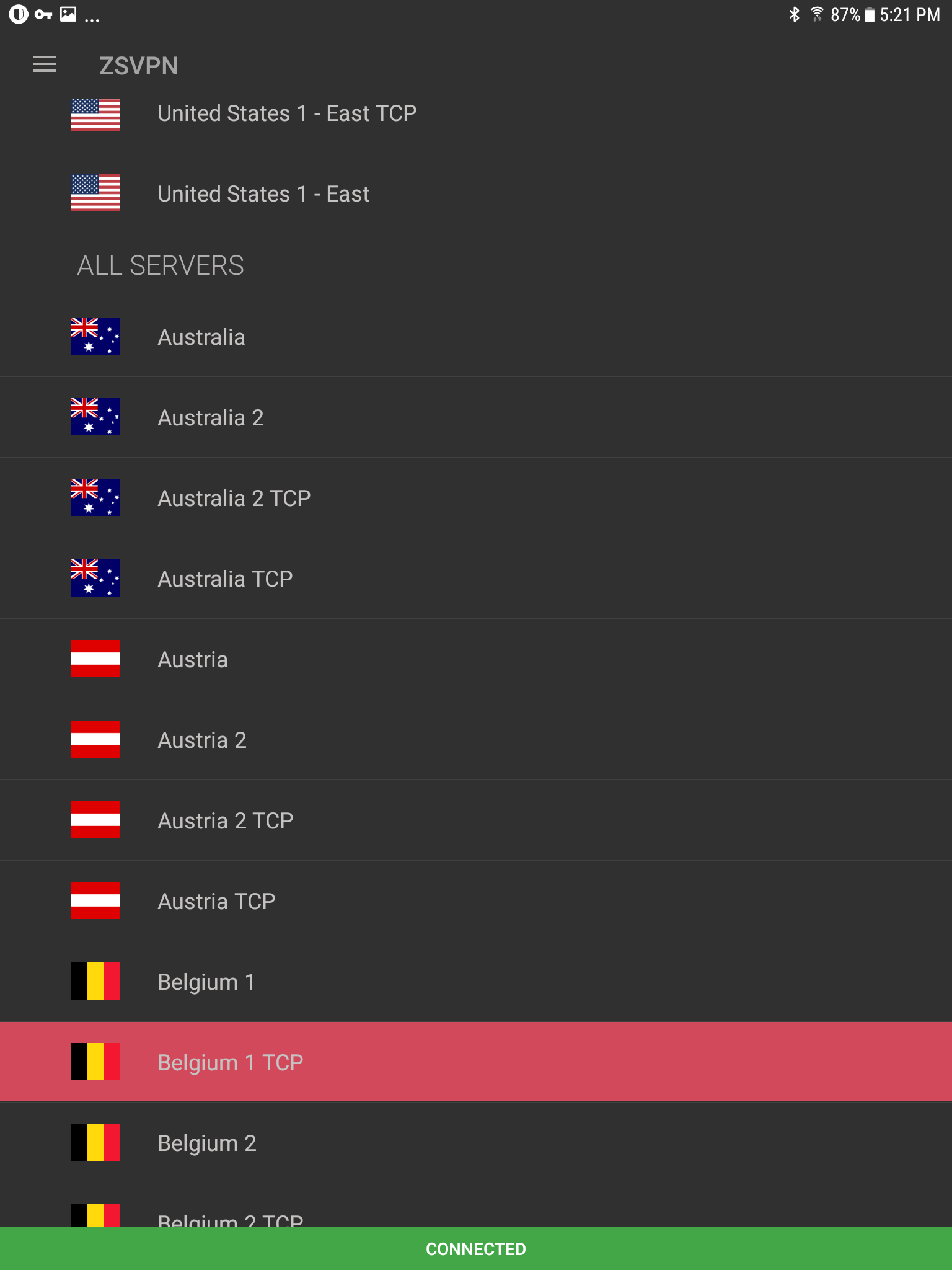 ZSVPN has a wide selection of servers. Here we connected to one in Belgium
ZSVPN takes things a step further offering Advanced Encryption via AES (Advanced Encryption Standard) which conceals your information so it appears to be random data. This makes it harder or near impossible for hackers, spies and either people or programs with bad agendas to manipulate your data.
How It Works
It should be noted that ZSVPN has several features which makes it stand out. We already mentioned its use of AES. It also allows for unlimited bandwidth, access to ultra-fast connection speeds and has a multitude of servers to choose from. The bandwidth piece stands out as many free VPNs have limited bandwidth and the connections are disappointing in terms of speed depending on the server you connect to. It should not come as a surprise that this access comes at a premium.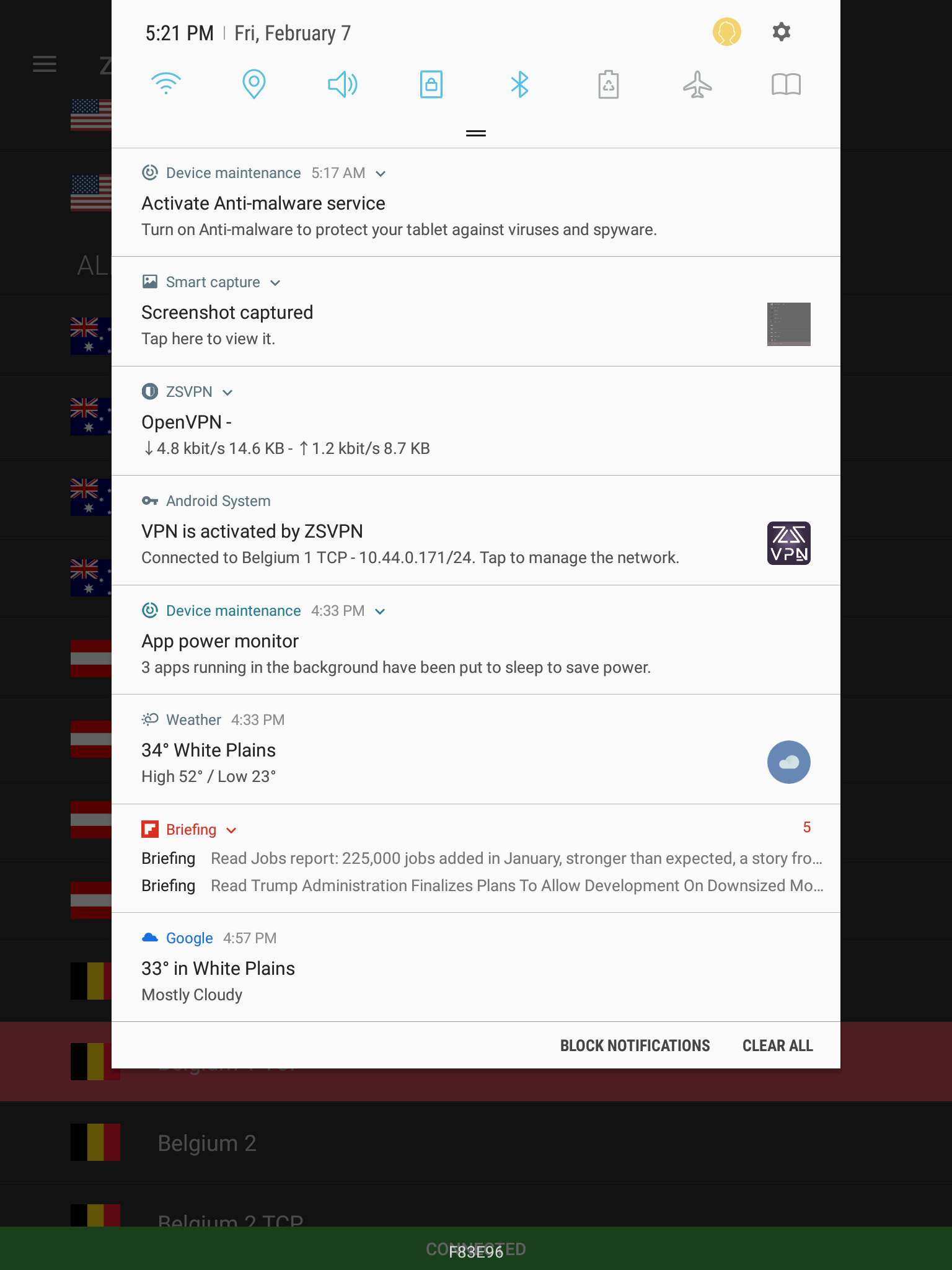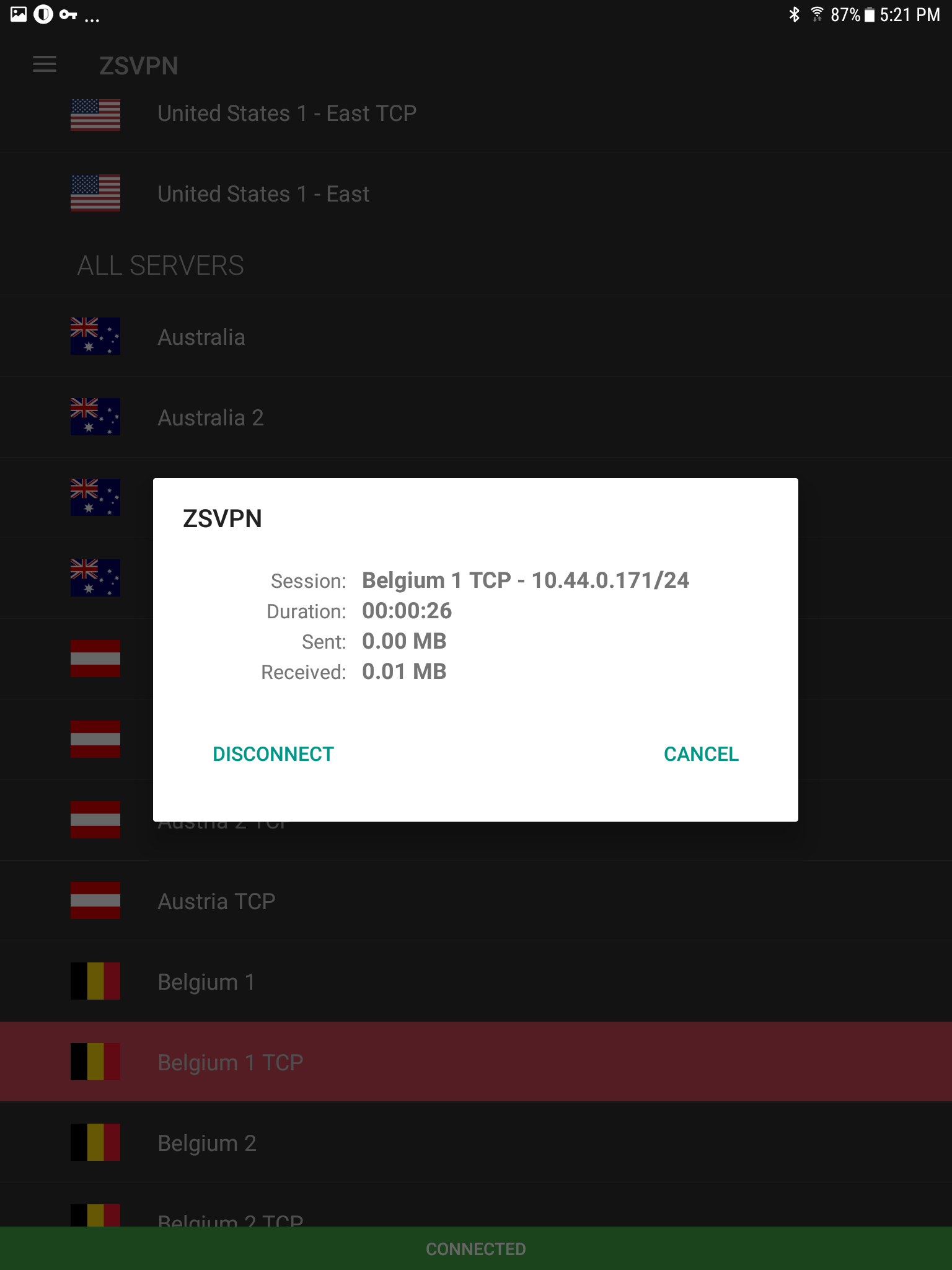 ZSVPN has several plans to choose from though it is free to download. Luckily, you can try it out as we did for two days at a cost of just 60 cents. A credit card is required for this trial. We weren't too hip to this, but it is understandable as you are getting a lot for very little and developers as well as service providers have to get paid after all. Fortunately, if you do decide to sign up to one of their plans, you can use a credit card, debit card, PayPal and other forms of payment.
In Practice
ZSVPN could not be any easier to use. Simply login, choose a server and connect. That's it. Servers are available worldwide and are labeled by country. We chose a US Server, UK Server and a Belgian server to test it out. In each case, connection was almost instantaneous. IP addresses and other connections let the user know where they were connected to.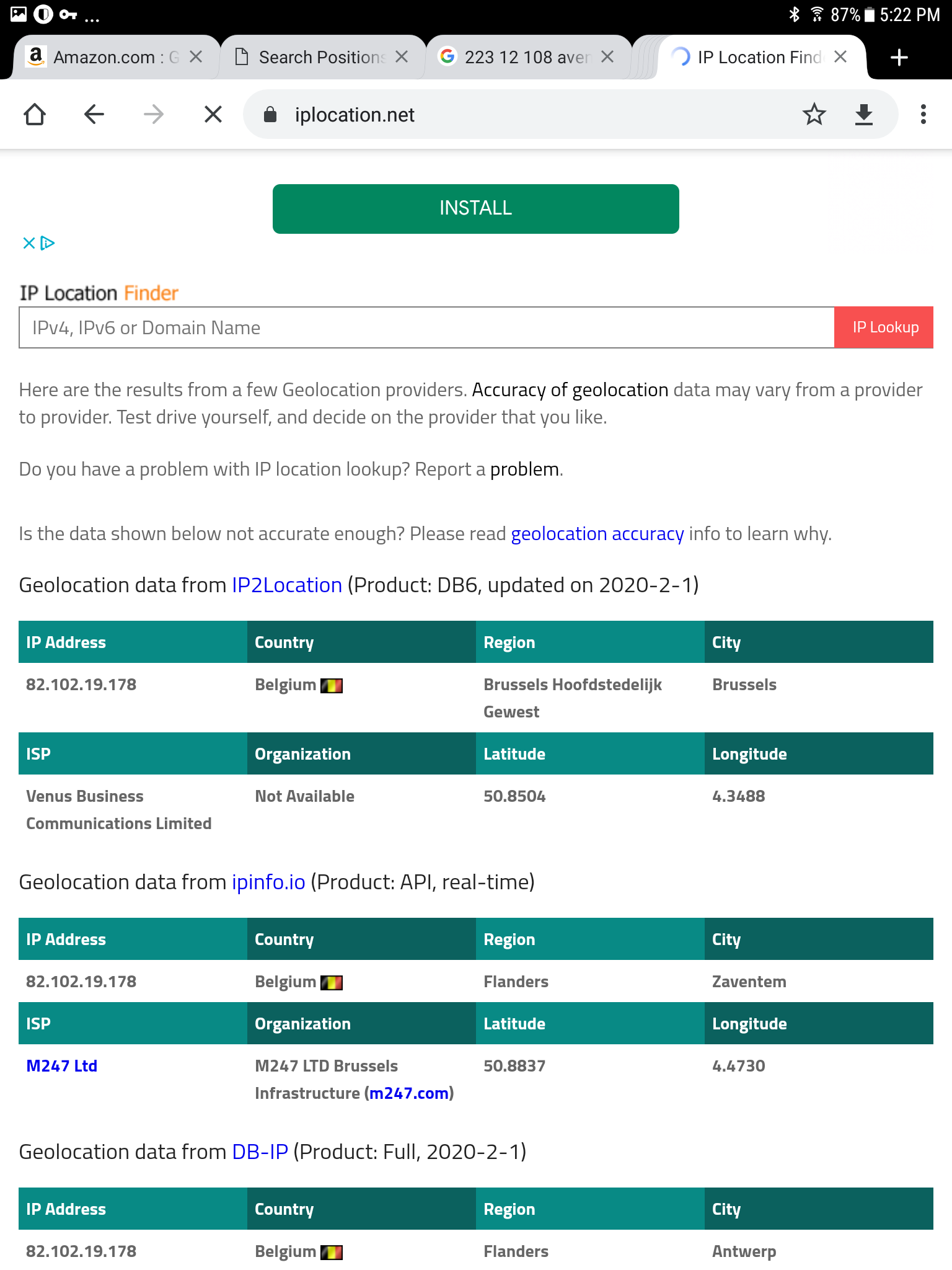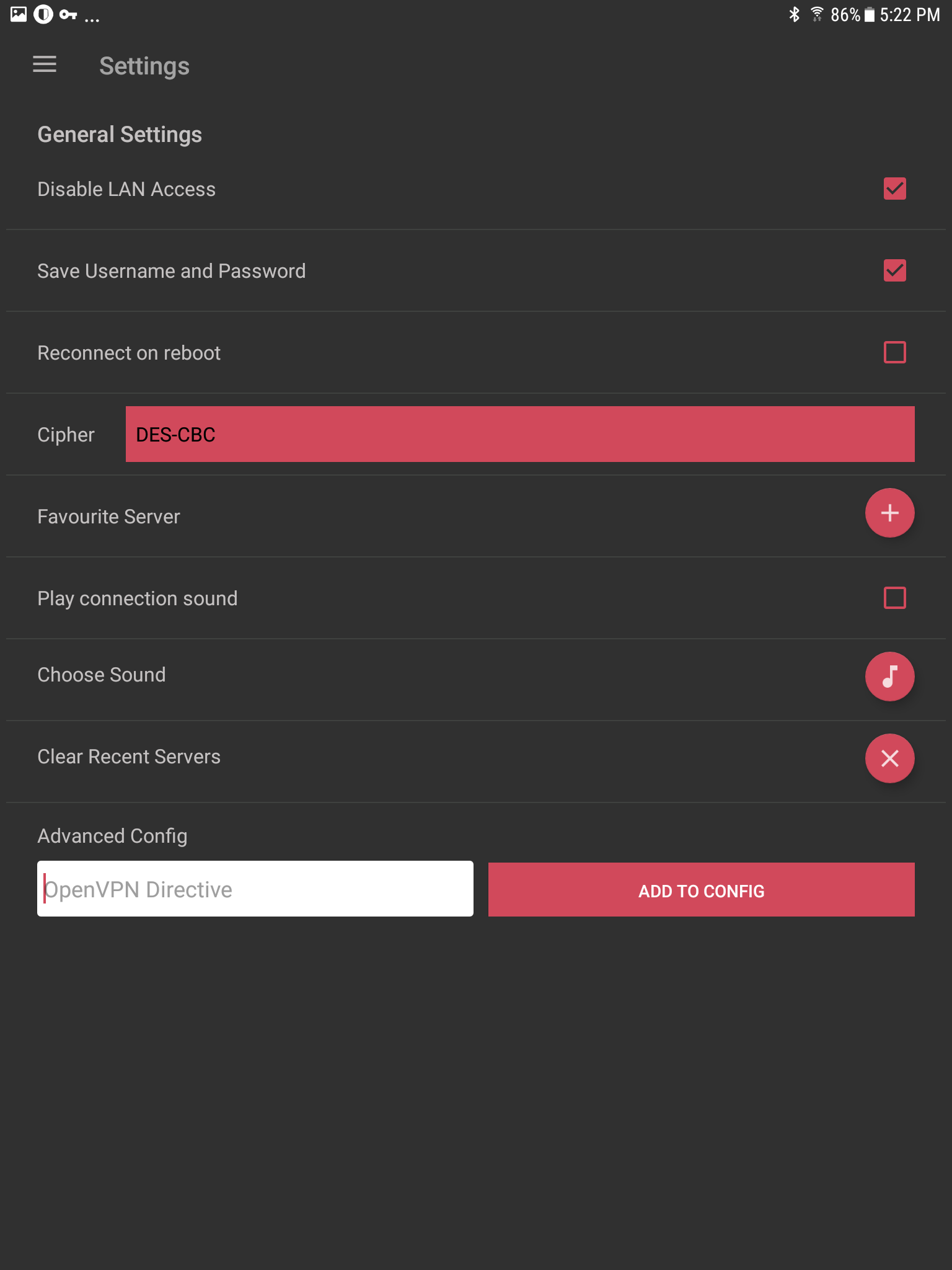 Here we see a Geo-Locator verifying our connection (left) and the settings menu (right)
Browsing was very fast over Wi-Fi. To verify that we were connected, we googled random geo-locaters and sure enough, each one detected that we were "in" the country whose server we were connected to. Nice touch
Conclusion
We have done overviews for many VPNs in the past. Some were free. As the saying goes, you get what you pay for. With ZSVPN, you get fast connections, a myriad of servers to choose from, Advanced Encryption, an intuitive interface, access to client features from their website and speedy customer support. This stuff comes at a premium but is worth it if you do a lot of business online are very concerned about your privacy (who wouldn't be). We'd say it's worth checking out. ZSVPN is available for both iOS and Android.