GiveMeApps
Reviews
---
Super Space Swap 100% Android App Review
Nov 7th 2023 at 12:51am by Brooklyn Midas
Tetris in the late 80s set the stage for shape shifting stack removal madness with many copycats following suit. The popularity of this genre never waned and is ever present on modern mobile gaming platforms. Super Space Swap 110%, an android newcomer brings this magic with a few new tricks up its sleeve and one massive quality which will make any mobile gamer smile, it's 100% ad-free! How well does it stack up? Let's take a look!

See Also: Gummy Soda Puzzle (Android)
Once opened, the main screen screen presents you with a quick text tutorial, game control settings (options), a prompt to leave a review and a game start button. Some of the control settings include speed, game mode, music volume, effect volume, starting level and "secret codes". We were pleased at the start to see all of these options. While we will divulge in the meaning of each later, the fact that the developer allows for some experience custimzation sets it apart from its competitors. We have worked with similar games in the past which were cut and dry match game copy-cats. You won't get that here! Nice touch.
Super Space Swap 110% contains many gameplay options and a simple text tutorial
The concept of the game is to match three like-colored blocks vertically or horizontally. You can move blocks in steps via rows or columns. You can skip over either. Strategic thinking will help you place blocks into position. Once that's done, groups of three will disappear shortening the stack of blocks. The main objective is to prevent the stack from reaching the top of the display. If you fail to do this, it's game over! Wait, there's more!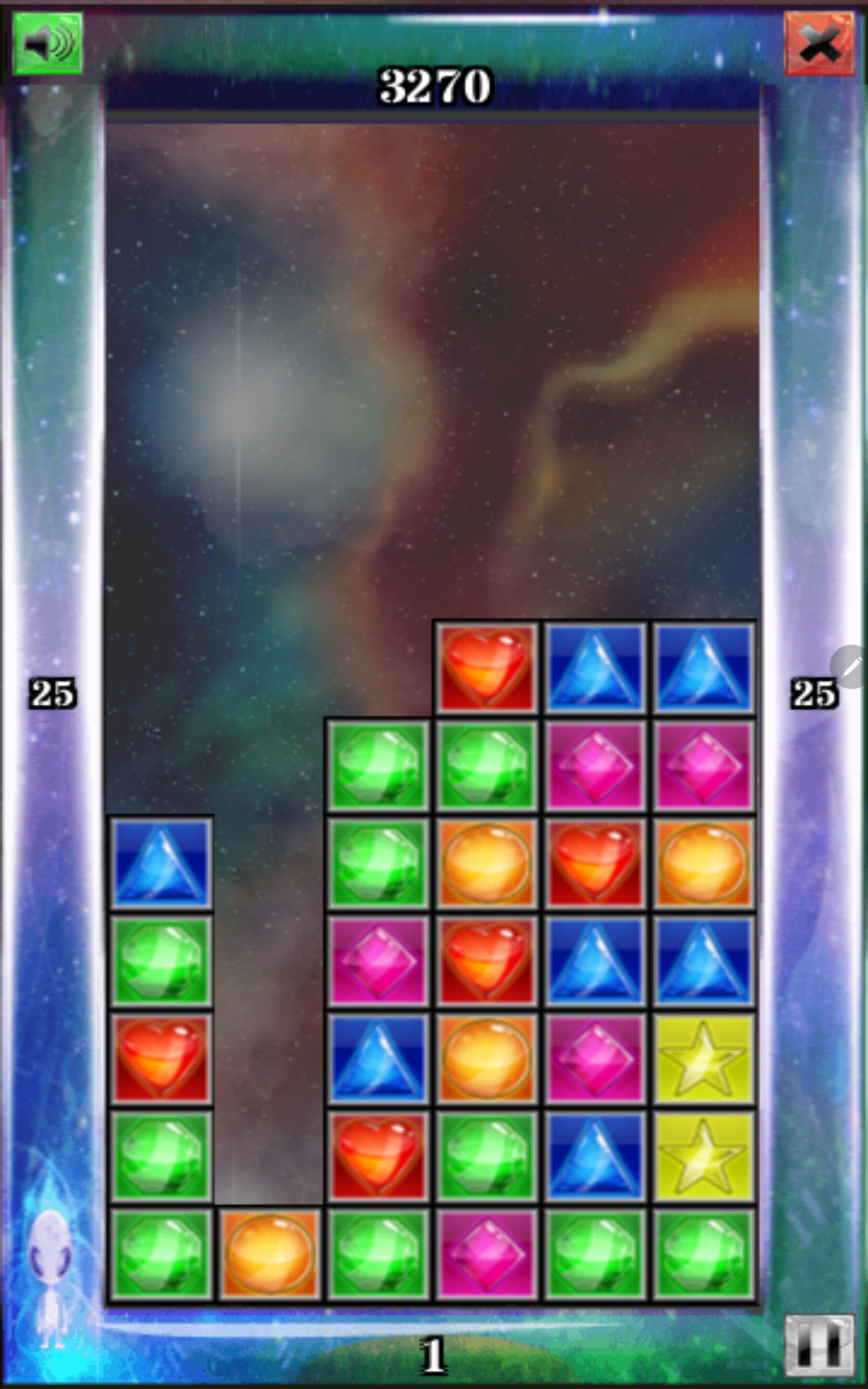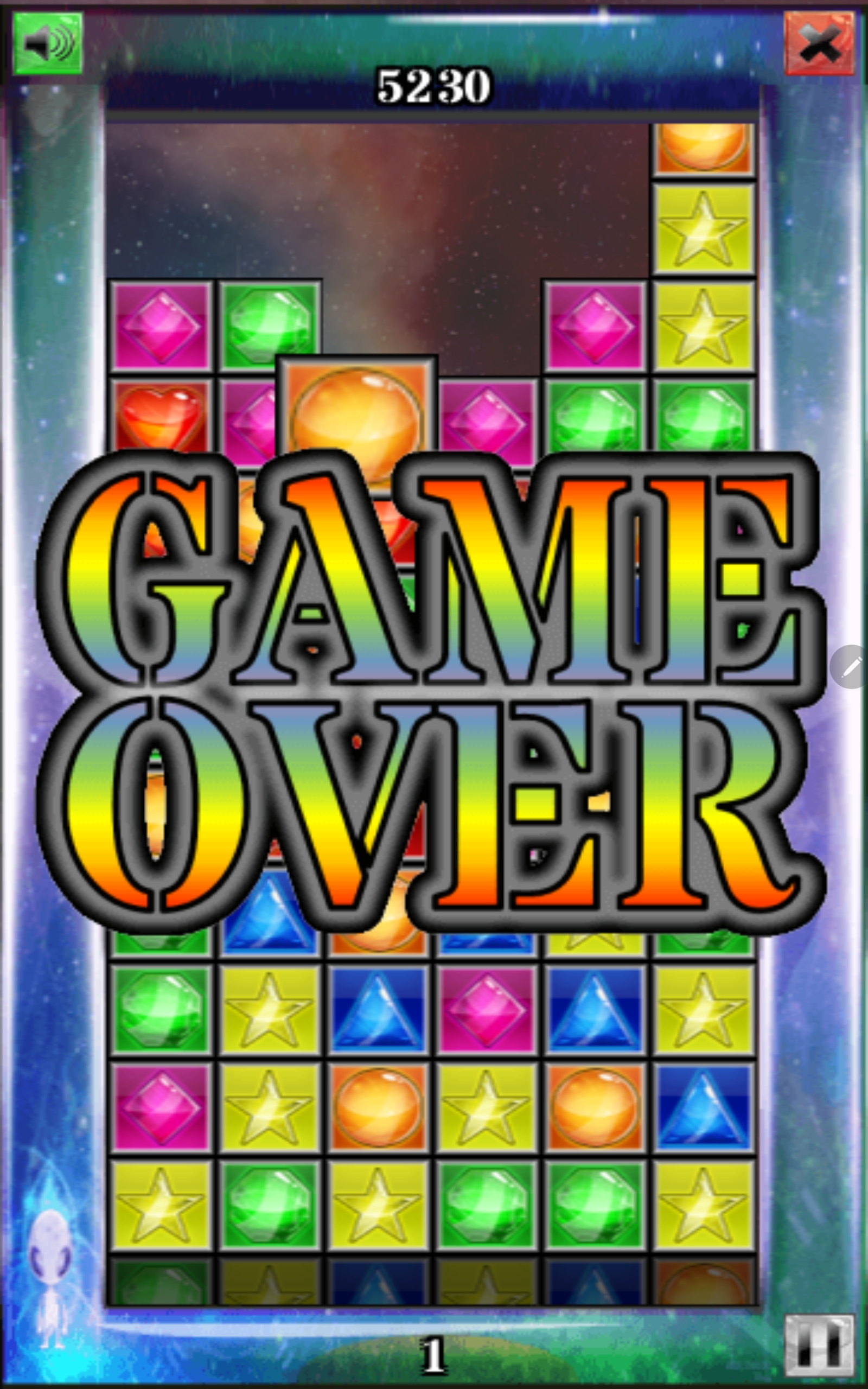 Keep the blocks from stacking to the top of the screen, otherwise "game over"!
While the premise of the game will seem familiar to anyone who has played a Match 3 game the fun doesn't stop there. As mentioned above, the options menu lets you select different speeds. You can go from slow all the way to turbo. "Normal" is the default setting. You can keep the default speed or lower to get gameplay experience. Once you feel like you need more of a challenge, "Fast" and "Turbo" will be your go-to. Turbo is just that.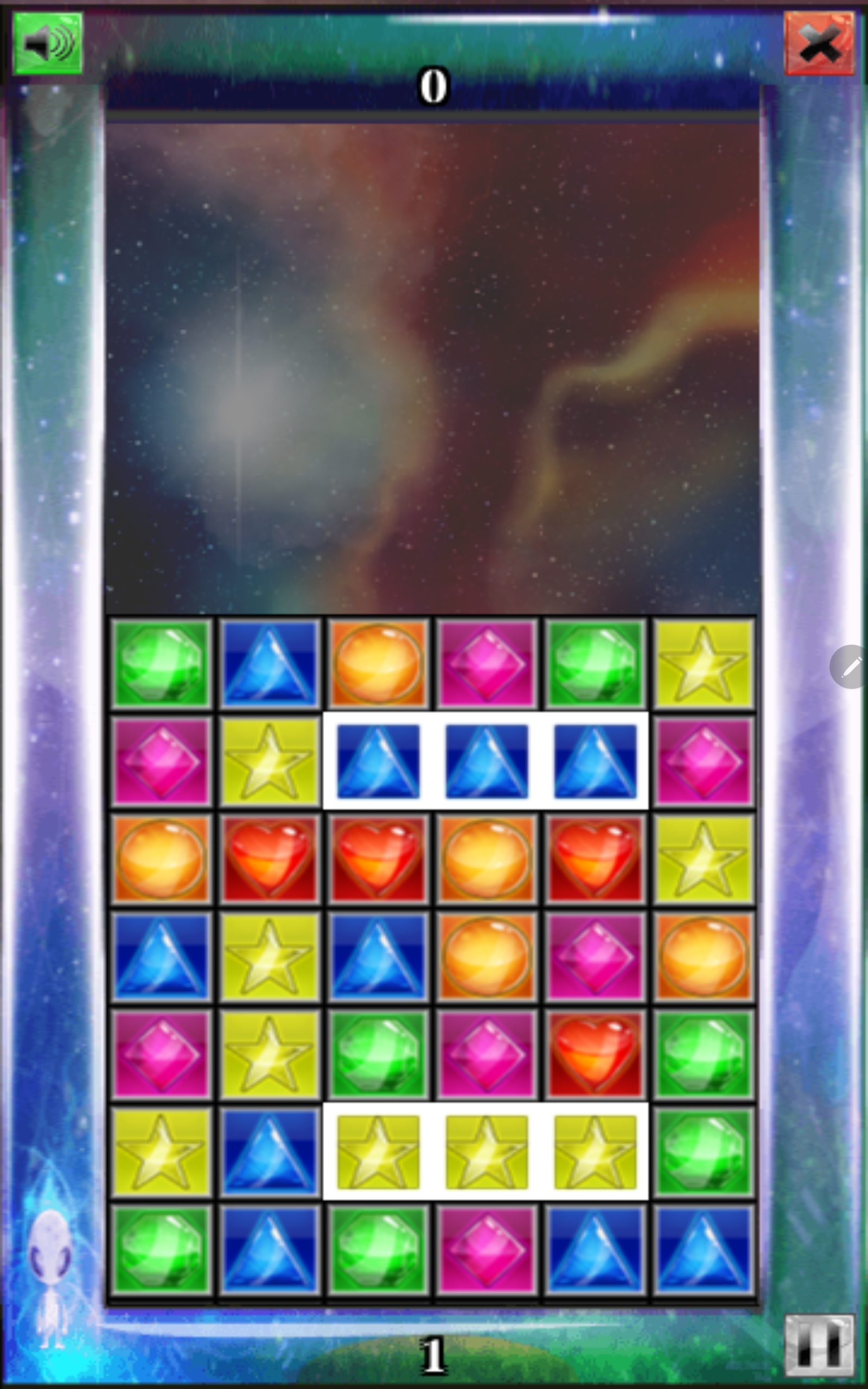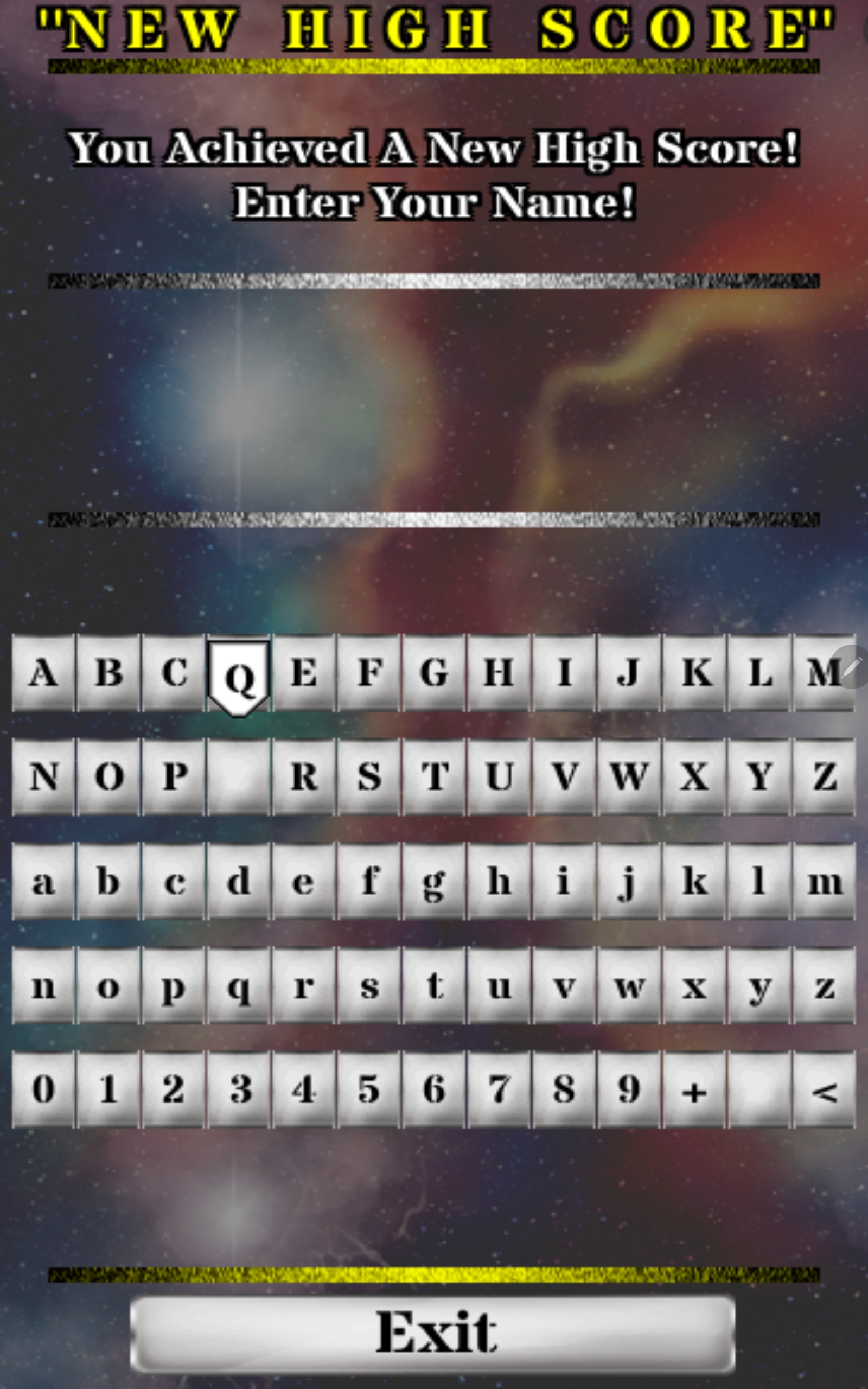 Stacked blocks highlight and disappear. Beat high scores to add your name to the scoreboard!
Blocks stack quickly and you'll have to move fast. No time for strategizing here. While we were able to follow the game at its fastest setting, there were plenty of faux pas! Do-over central. That said, we were able to produce high scores on many occasions. Everytime you reach a high score (against yourself or others), you will be prompted to add your name as you would in most arcade games.
See Also: Panda Bubble Pop (Android)
Other stand-outs? A pause button lets you pick up from where you left off. Secret Codes give you some options, and one of the biggest sighs of relief is that the game is ad-free.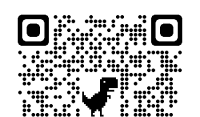 Install Super Space Swap 110% automatically with the above QR Code
Yes! No annoying videos, pop-ups or surveys to contend with. This was one of the few games where we didn't have to switch our device into airplane mode to get a proper playing experience. Kudos to the developer for this as it is rare for a free game to also be ad-free!
Sell Apps And Keep 100% Of Your Profits!
Well, so do you want to play this game? To be frank, and you'll see this in our video, we didn't want to put our device down. It was fun all the way. The different options will keep you busy for a while and keep you entertained. If you enjoy match three games, want to be challenged and are looking for ad-free experience, Super Space Swap 110% is exactly what you're looking for! Download it here.
Like This App Review? Chat About It And More In Our GiveMeApps Community!