GiveMeApps
Reviews
---
Bat Attack Android App Review
Dec 22nd 2016 at 04:43am by Harold Everton
Thank comic books for popular culture's obsession with bats. Blind creatures, they get around using bio-sonar, are mainly nocturnal and can be found all over the globe. If you're looking for some fun with bats outside of bat-gazing and Batman reruns, Bat Attack for Android lets you whack them without worrying about animal activists knocking on your door.
See Also: Zombie Offensive (Android)
Here you literally whack bats as they pop up from borrows in the ground. Your job is to whack them and not hit other critters, mainly rats. The game requires Google Games to run. Once that barrier is crossed, you can choose to start from any level which is a nice touch. Each level has a time limit and a target score. By beating the target score in the allotted time you get bonus points and the ability to move to the next level without interruption.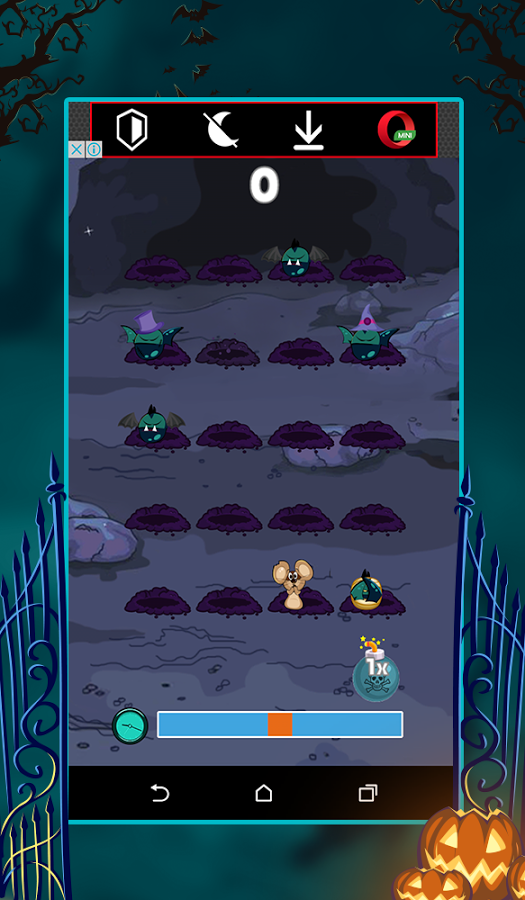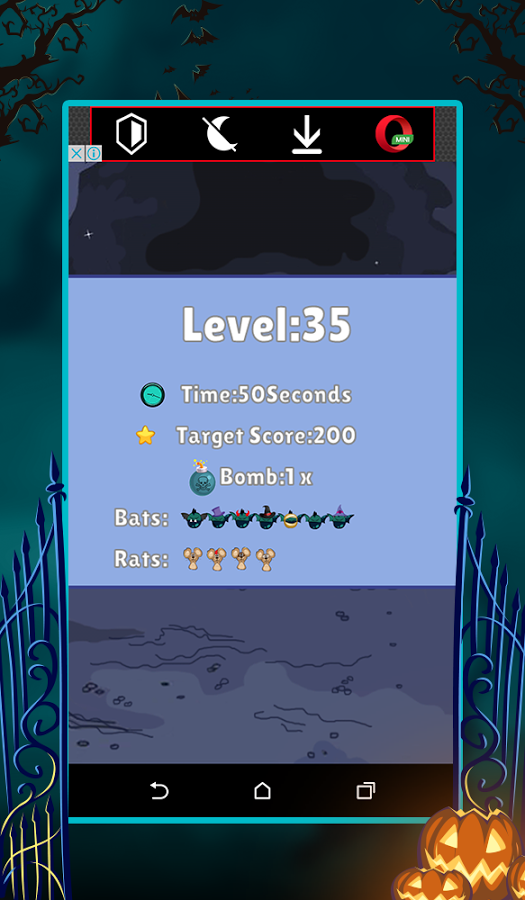 Bat Attack Is About Whacking Those Bats Before The Clock Runs Out
In the earliest levels, it's just the bats you're looking out for. In later levels, rats appear along with other critters. Some bats yield a substantial amount of points, thus helping you to reach your target score faster. Hit a rat and it's game over. Some cool tools are available in the mix. Use bombs to destroy everything exposed, including enemy vermin. Once again, another pathway to level success.
See Also: Traffic Smash (Android)
You also get access to the leaderboard and achievements. In the settings menu, you can toggle sound. Bat Attack is a straight forward game that can be a lot of fun.
Sell Apps And Keep 100% Of Your Profits!
Our only criticism is that the graphics would be a bit more animated and have more variety. That said, the ability to start from anywhere and the added challenge with the timer makes the game worth a try. We liked it.
Like This Review? Chat About It And More In Our GiveMeApps Community!