GiveMeApps
Reviews
---
Hoobio iPhone/iPad App Review
Oct 24th 2023 at 02:27am by Queens King
And the search for a great deal continues! With the holiday season fast approaching, a good deal will be recognized as such. With marketplaces such as eBay and Amazon being long-time destinations for deep discounts during special time frames, any off-beat or up-and-coming site with a growing trustworthy reputation is bound to attract those looking for another avenue to save! Here is where Hoobio appears!
See Also: JackThreads (iOS)
Available for iOS and Android, Hoobio aspires to be a marketplace with a slightly different slant. It allows not just for the typical buy and sell affair, but you can also use it to search for an book events in your area such as concerts, plays and sporting events. You even book whole vacations by booking hotels, bed and breakfasts, air tickets and "unique culinary experiences". The whole platform is setup in a social-media format. Users can browse products and services, sell the same and post updates on their own newsfeed which others can interact with.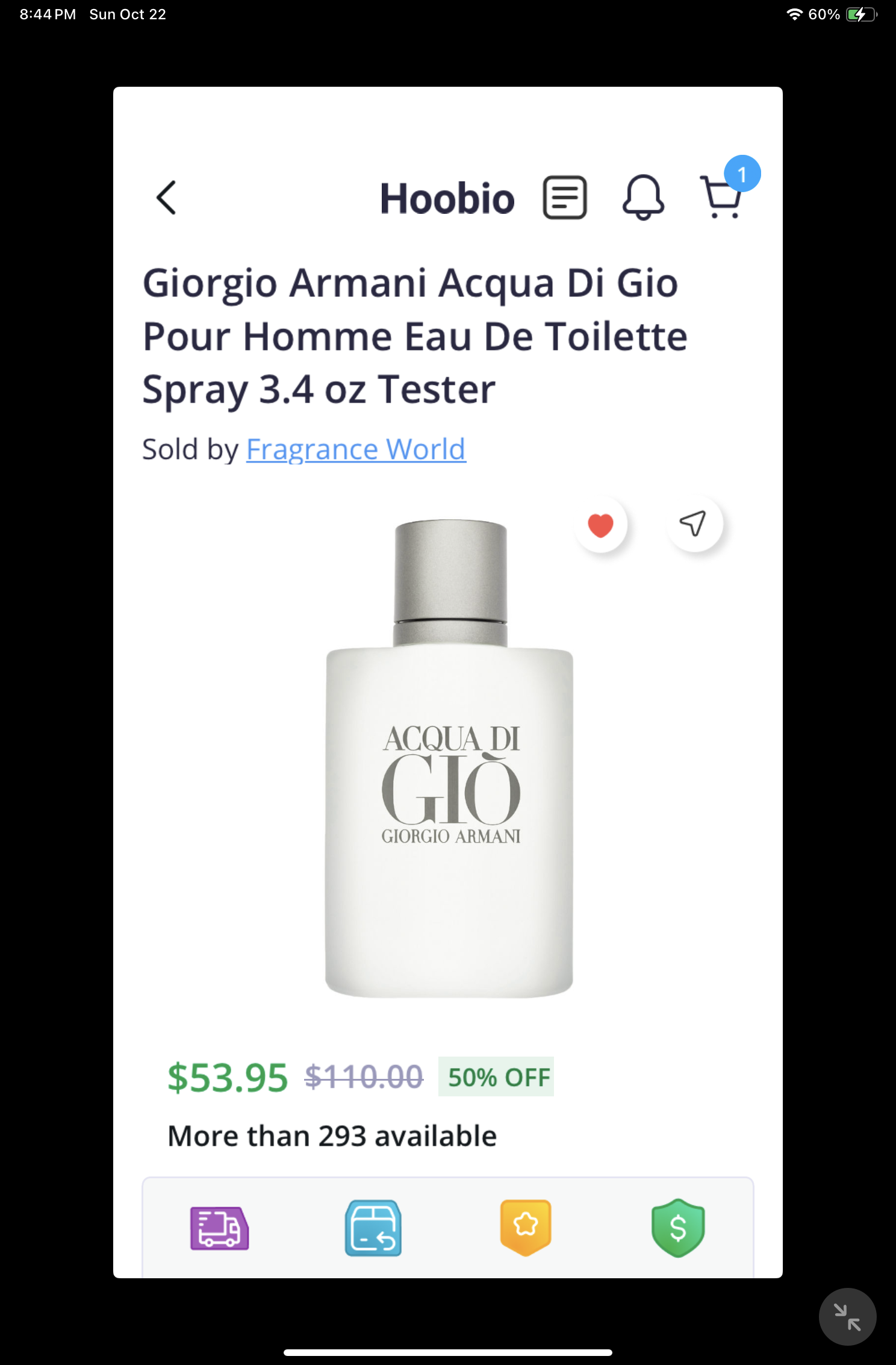 Hoobio boasts huge discounts and a host of deals to browse through

Once you download the app, you'll be prompted to register and then led to the main screen. One immediate plus is that app navigation is straight forward. At the top you will find a search bar and the following item categories: Deals, Events, Free, Travel and What's New. Deals has exactly what you'd expect, items with deep discounts. When we say "deep", we mean anywhere from 30 to 80%. At the moment, this section is populated with lots of fragrances. Everything from Dolce and Gabana down to Giorgio Armani are present. When we say lots, we mean hundreds. We were quite shocked to see how many offerings were present. If you were looking to pick up a quick birthday or holiday gift, you need not look far.
Clicking on any of the items will bring you to its product page. Here you can find an overview and photos of the product, price, seller and shipping information. As you would expect, purchasing the product requires adding it to your cart and checking it out. Every product we clicked on advertised free shipping and a 30 day money-back guarantee. With discounts this steep, the free shipping was a welcome surprise. Narrowing down your search is as easy as using the filter. Hoobio's filter allows for great specificity. You can search by brand, name, size, volume and filter by the first letter of the product.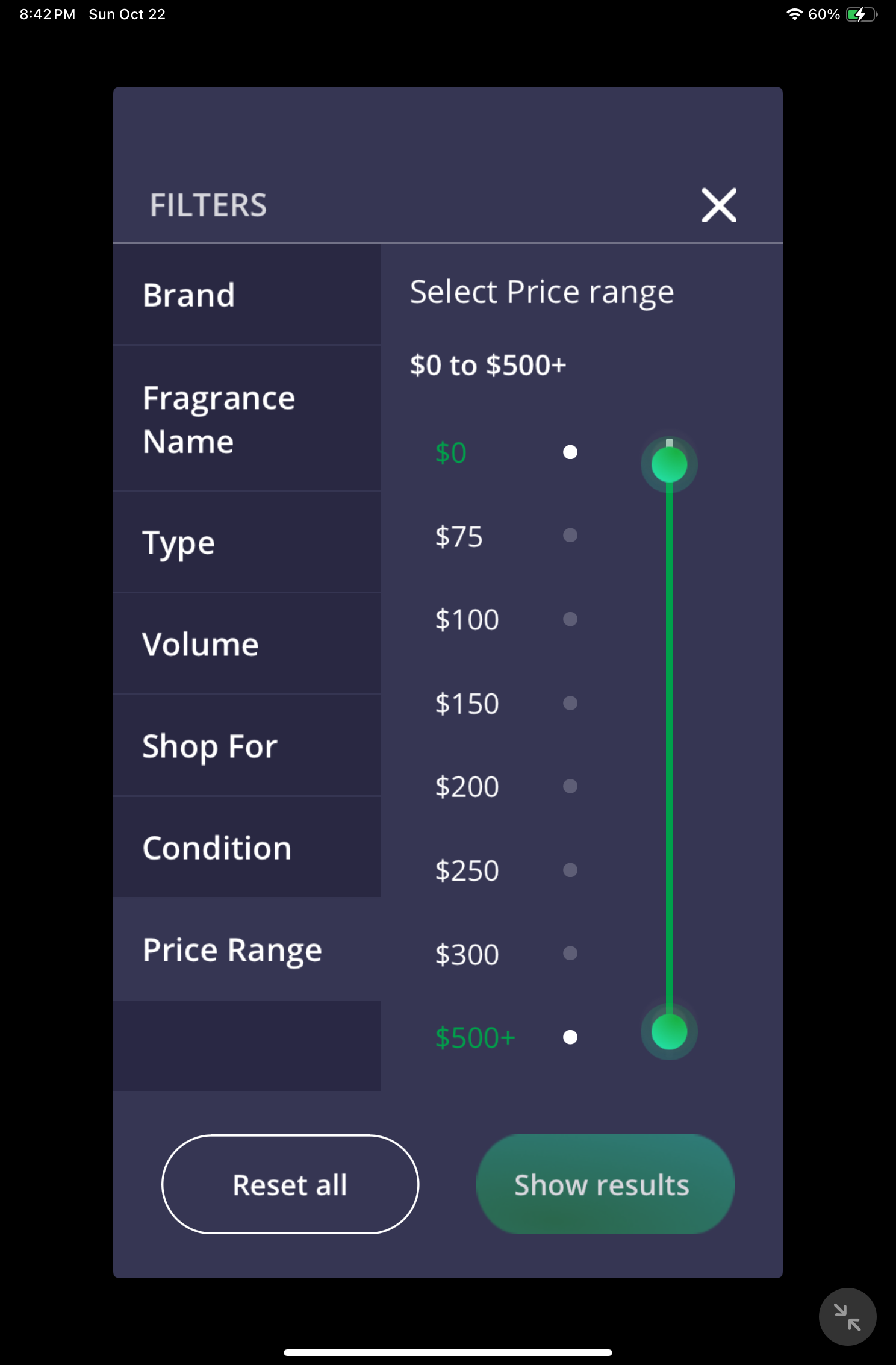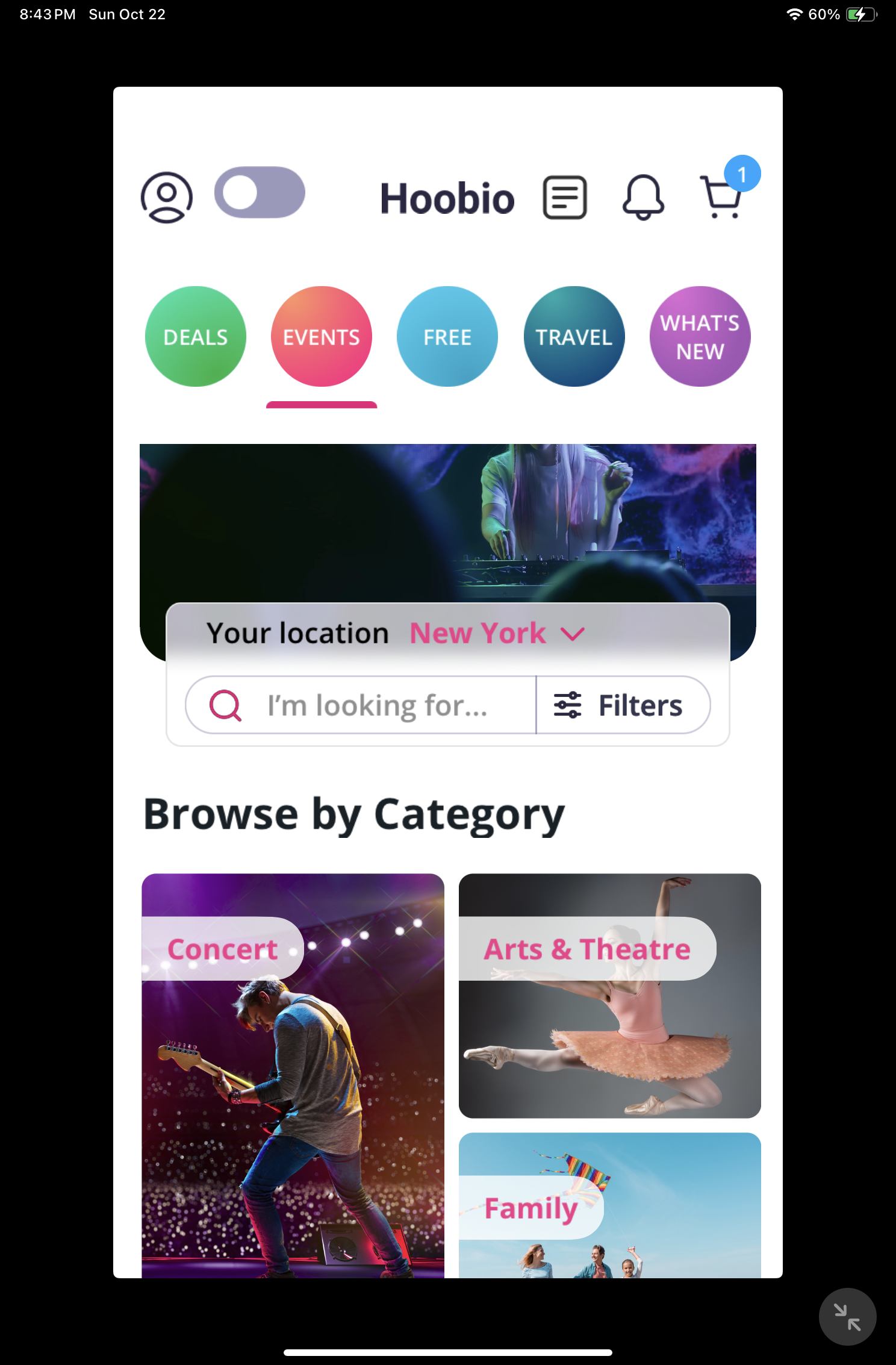 Hoobio provides excellent filter options and a host of local events of all types
"Events" lets your search for activities in your area. This isn't limited to fairs and meet-ups, you can search for concerts, tours, plays, sporting events and much more. You can filter by date, city and town or using any keyword. At the time of our overview, we were happy to see the sheer number of events. Everything from Basketball games, NBA, WNBA and local sports activities popped up.
See Also: KRRB Classifieds (iOS)
We also saw concerts from Beyonce, Billy Joel and Pink with dates ranging from next week into next year. Another pleasant surprise was the amount of local offerings. During this overvierw, we were staying at a city some 30 miles north of New York City and was pleased at the amount of events listed in a 5 mile radius.
Sell Apps And Keep 100% Of Your Profits!
Is Hoobio for you? Who isn't looking for a deal. There is no such thing as "saturated" if you're a bargain-hunter. You'll use any tool that's available. Hoobio is presently stocked pretty well. While it has a ways to go in travel offerings, it is up-and-coming and worthy of a look. With Black Friday and the Holidays right around the corner, its ease of use, social-media like familiarity and unique user experience will have users checking out the platform. You can find download Hoobio here!
Like This App Review? Chat About It And More In Our GiveMeApps Community!