GiveMeApps
Reviews
---
OTOZEN Driving And Family Safety Android App Review
Jan 26th 2023 at 08:22pm by Brooklyn Midas
The moment you first get behind the wheel in pursuit of your driver's license, most instructors will remind you how powerful the two ton machine you're operating is. Distractions, improper handling and disobeying the law through ignorance or irrespsonsibility can cause not just loss of life, but legal headches for a long, long time. Many of us have had those moments where we crossed our fingers hoping that our loved ones got home safely once then hopped in the driver's seat. Well, now there is app that will allow you to look over their shoulder and ensure their focus is on the wheel and good driving.
See Also: Stolen Car (Android)
OTOZEN, or the full title "Family - Driving Safety OTOZEN" is an app which wears many hats. At its core as the title suggests, it is a driver safety app. Under the hood however, it provides a lot of features to ensure that the driver in question is well guarded. From issuing driver's scores, speed monitoring, tracking phone usage, providing real time location data, notifying of estimated arrival time based on time to get the location and so much more. If we started off listing all of the features this app gives for a paltry price of free to start, this article would turn into a thesis. Let's look at the highlight features and use cases.
First off, after downloading the app, you are prompted to enter in your phone number. Fear not, per the developer, all of your information is safe. Despite any apprehension, your number is needed as to add other contacts.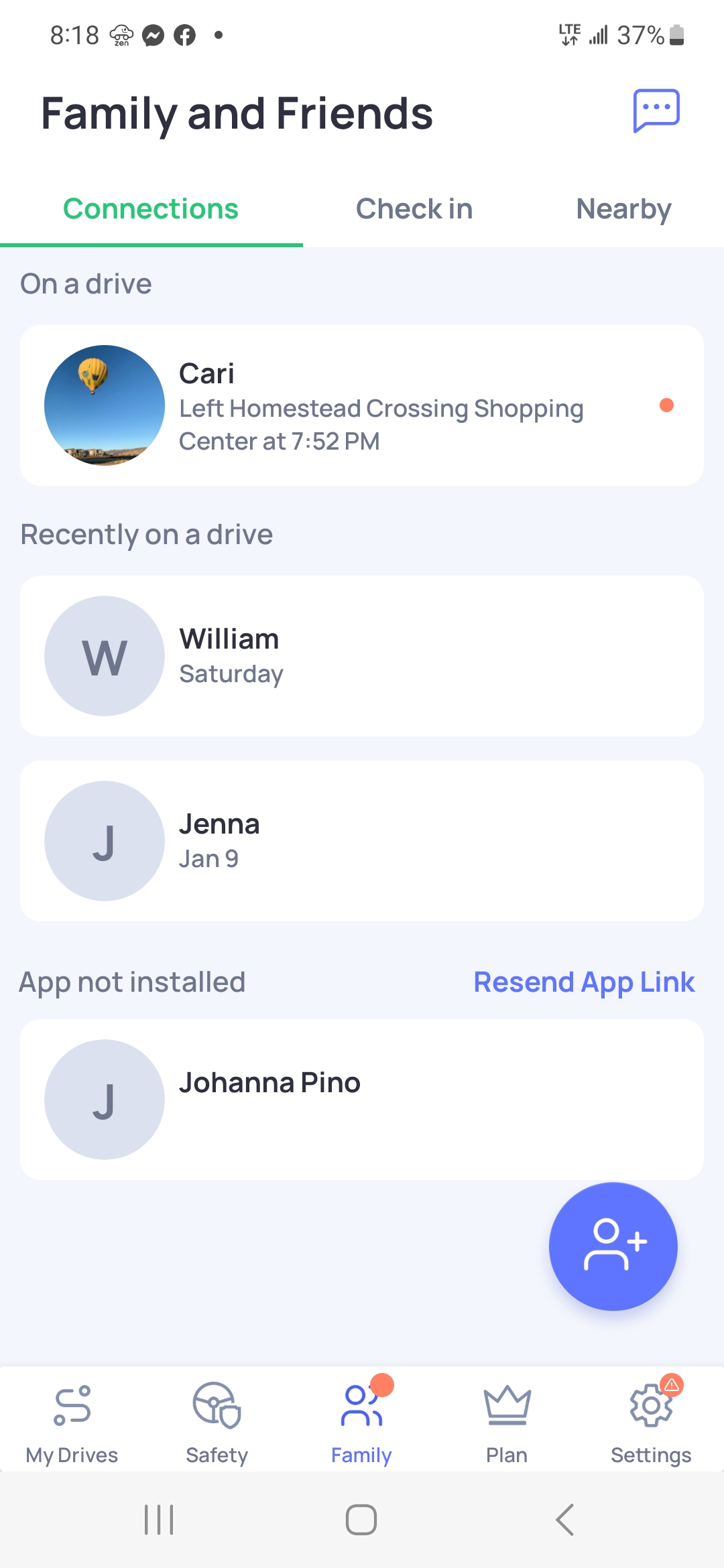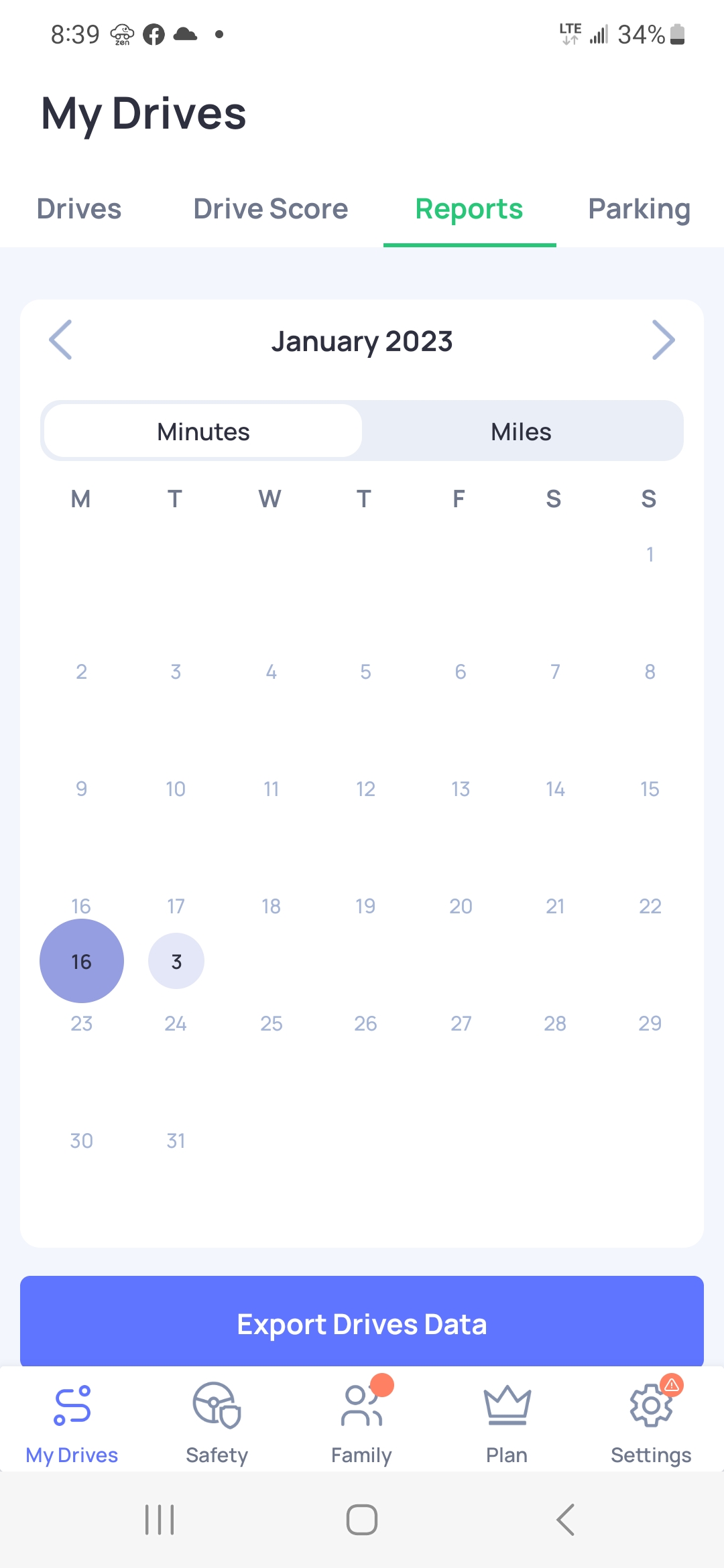 Add family and friends as contacts to view and track their drives.
The primary use case is to track the driving habits and whereabouts of loved ones. That is the main audience of the app. Consider the person who has teenagers who are beginner drivers, or if you wish to keep tabs on mom and dad when they get behind the wheel due to age or other factors. Though OTOZEN is geared toward that market, the main idea is that you can track and recieve reports, or drive and receive reports to observe at a later date. The main point as we mentioned is driver safety.
From Mode To Mode

With that behind us, that lends us to the two main modes of OTOZEN, Driver and Viewer. In Viewer mode, you can observe drive start and end locations with stops along the way. You can get information on the speed of the driver, whether or not they used their device, their estimated time of arrival based on distance or speed, and finally receive a driver score which you can save or use for discussion.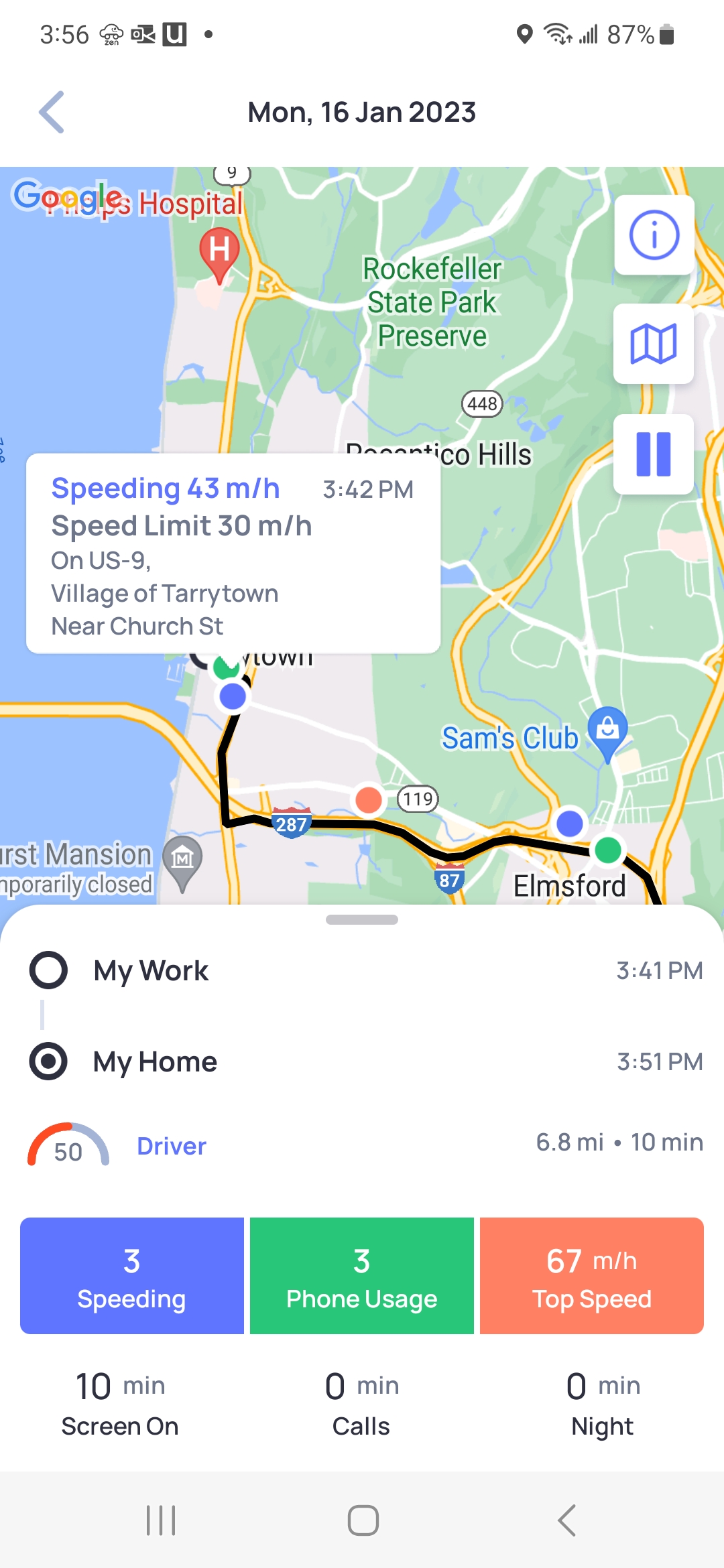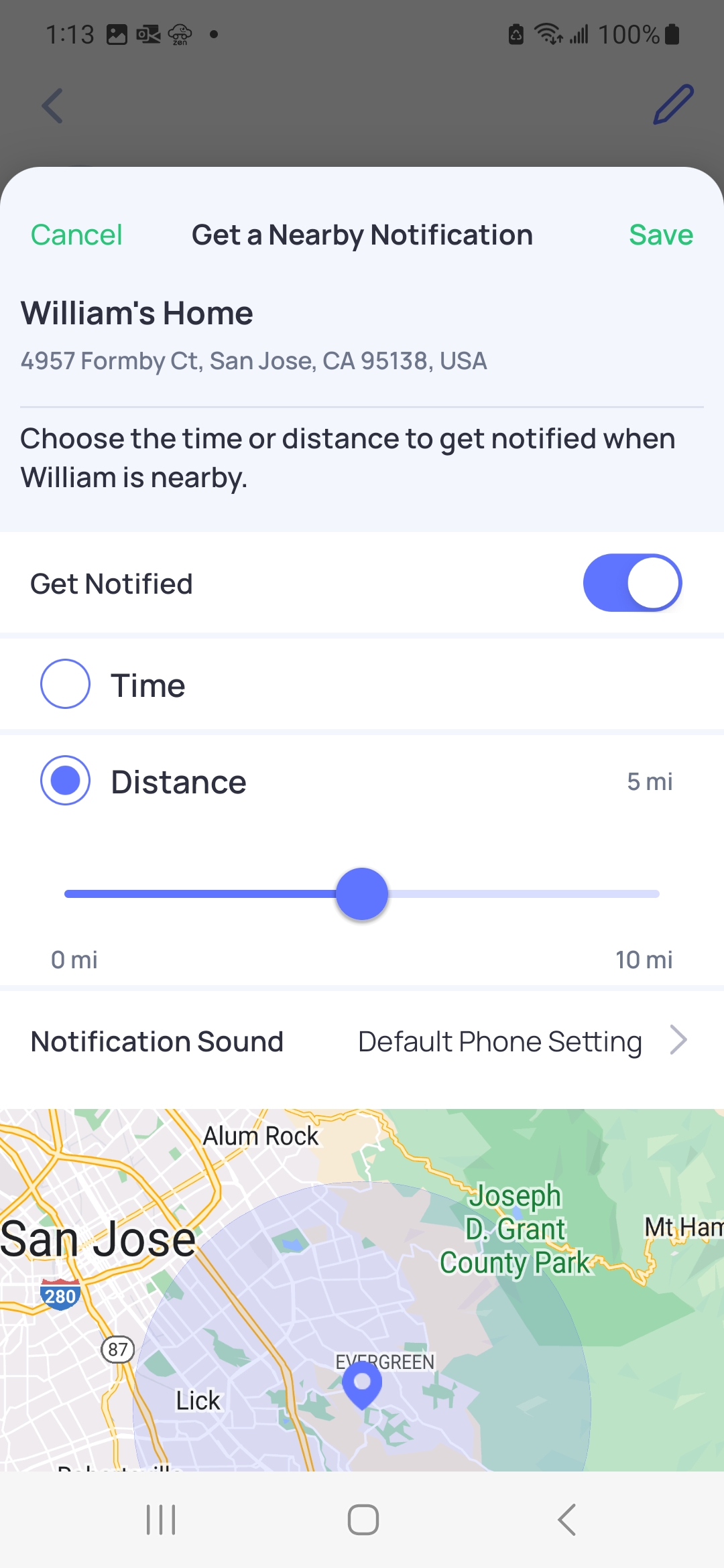 Driver scores are calculated with each trip. ETAs are shown with notifications sent when near.
The typical use case is your teen or parent gets beind the wheel. They say they are going to some event. You as the parent want to make sure they are doing where they say they are. You also want to make sure they abide by all speeding laws. Furthermore, you want to be notified that they go to their destination safely. OTOZEN doesn't stop there though.
Viewer Mode
For viewer mode insight, we entered in a few contacts, adjusted app permissions so it could track location, use the microphone, camera, etc and asked a friend to drive to the destination of their choice. We asked our friend to enter in several key locations, home, activity, work and school. To do this, one simply goes to their profile or contact and enters in the aforementioned locations. Once set from either end, the moment the person begins driving, you are alterted that they left that specific place.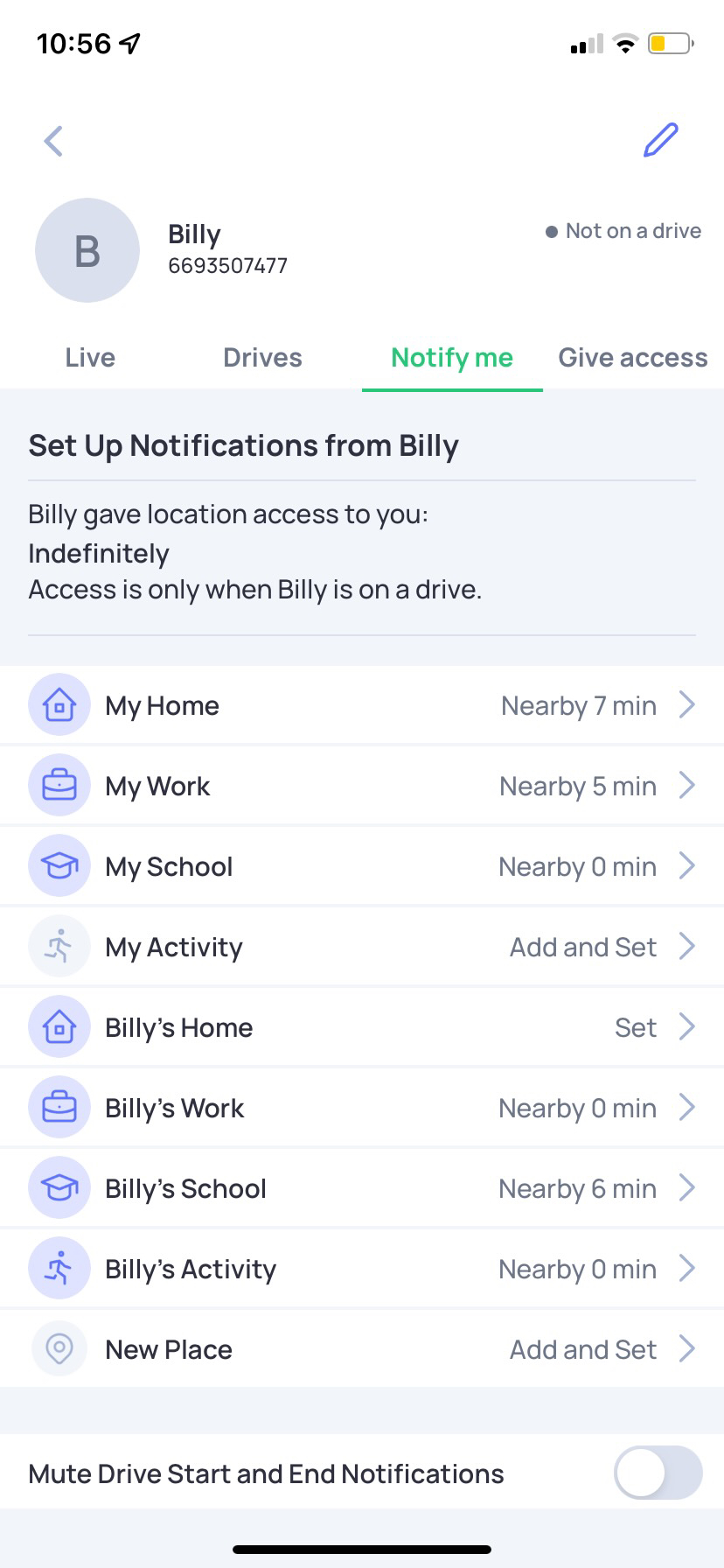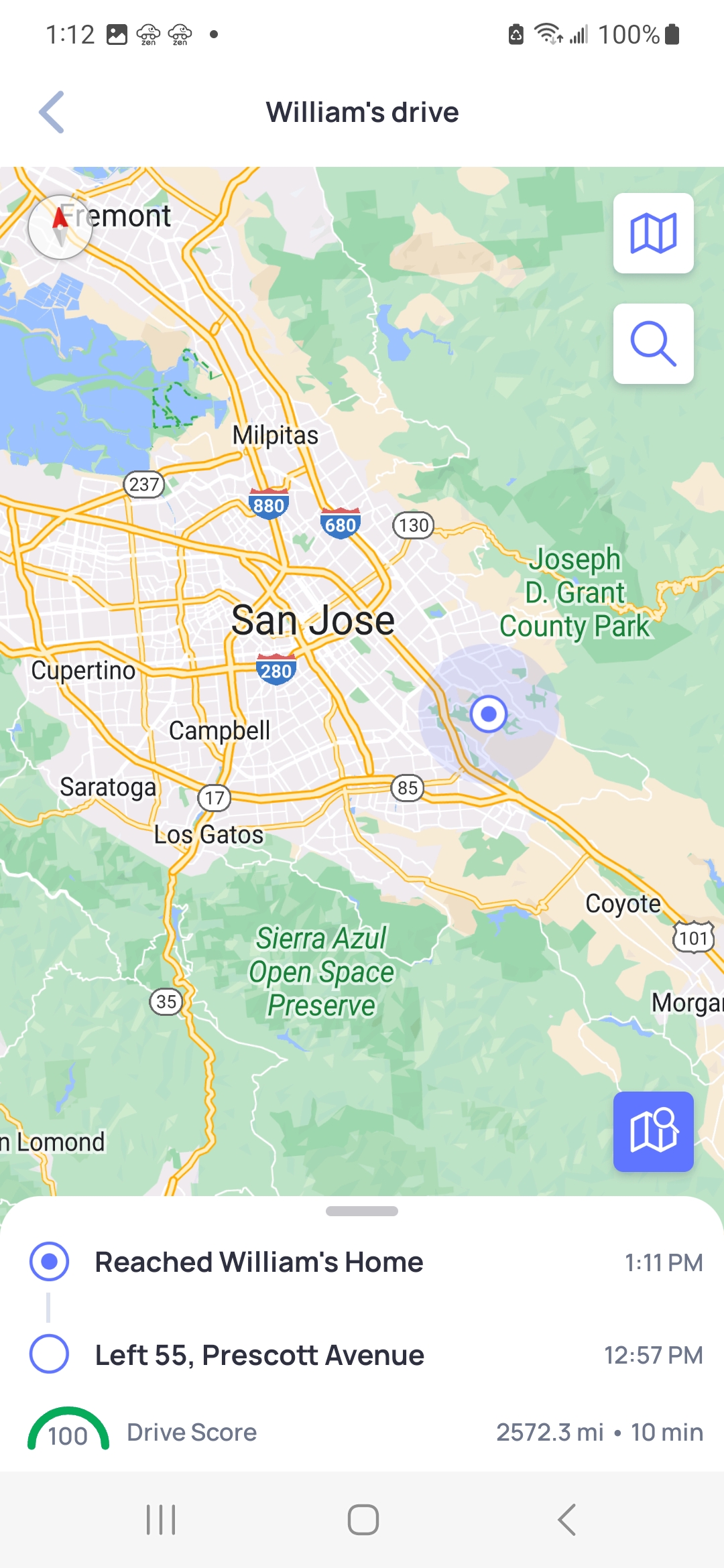 Enter arrival, destinations and activity points. Viewer mode shows driver progress.

Their driver mode is activated and you begin to see their movement on a map. To enter viewer mode, you click on Family icon on the boittom menu. Once there, click on the respective connection (in our case "Cari"), you can then see their live movements and data.
When Cari drove, her movements were available in real time under "Live". In live mode, you can see the driver's progress on a map between their places. A lot of information is given. Here you can see the driver's speed. The speed limit of roads are recognized. If the driver speeds, you are notified.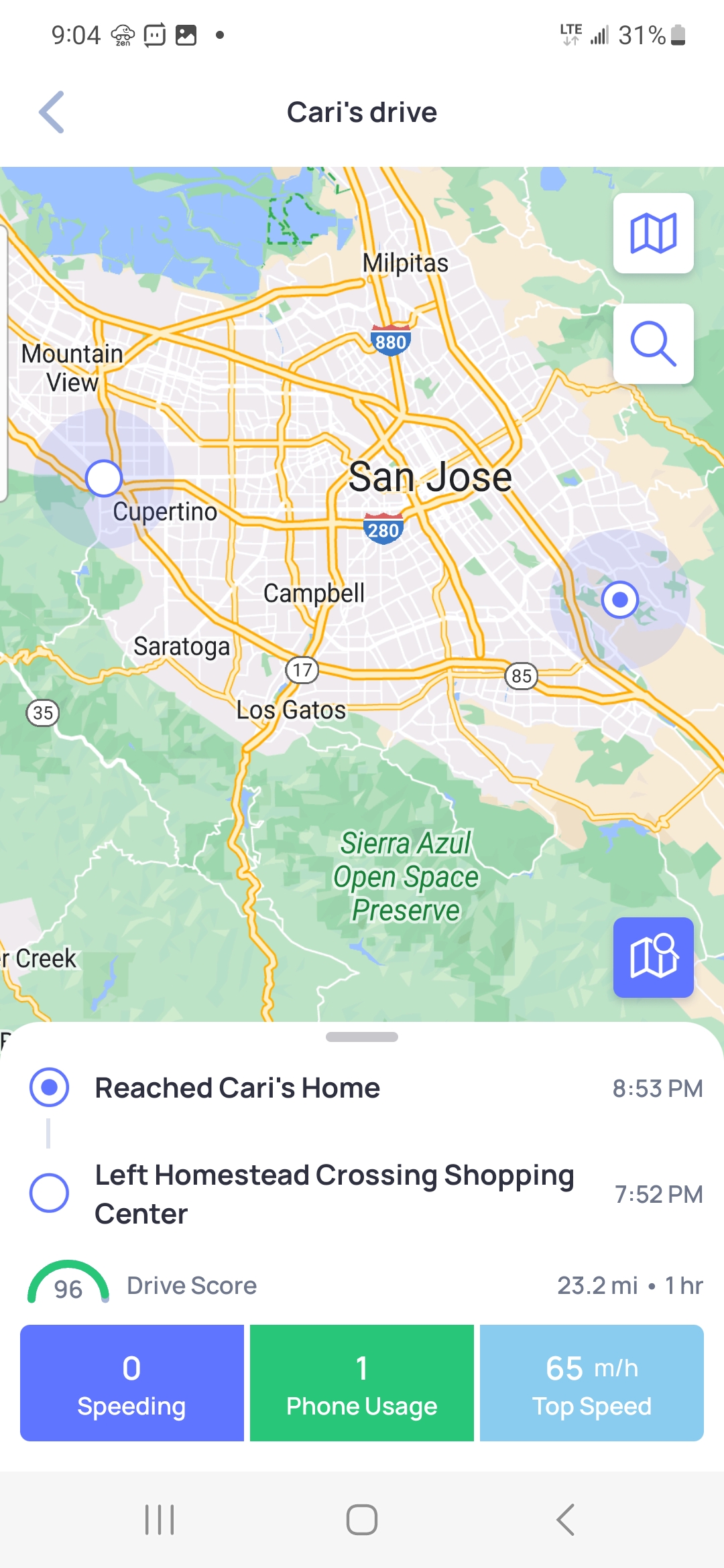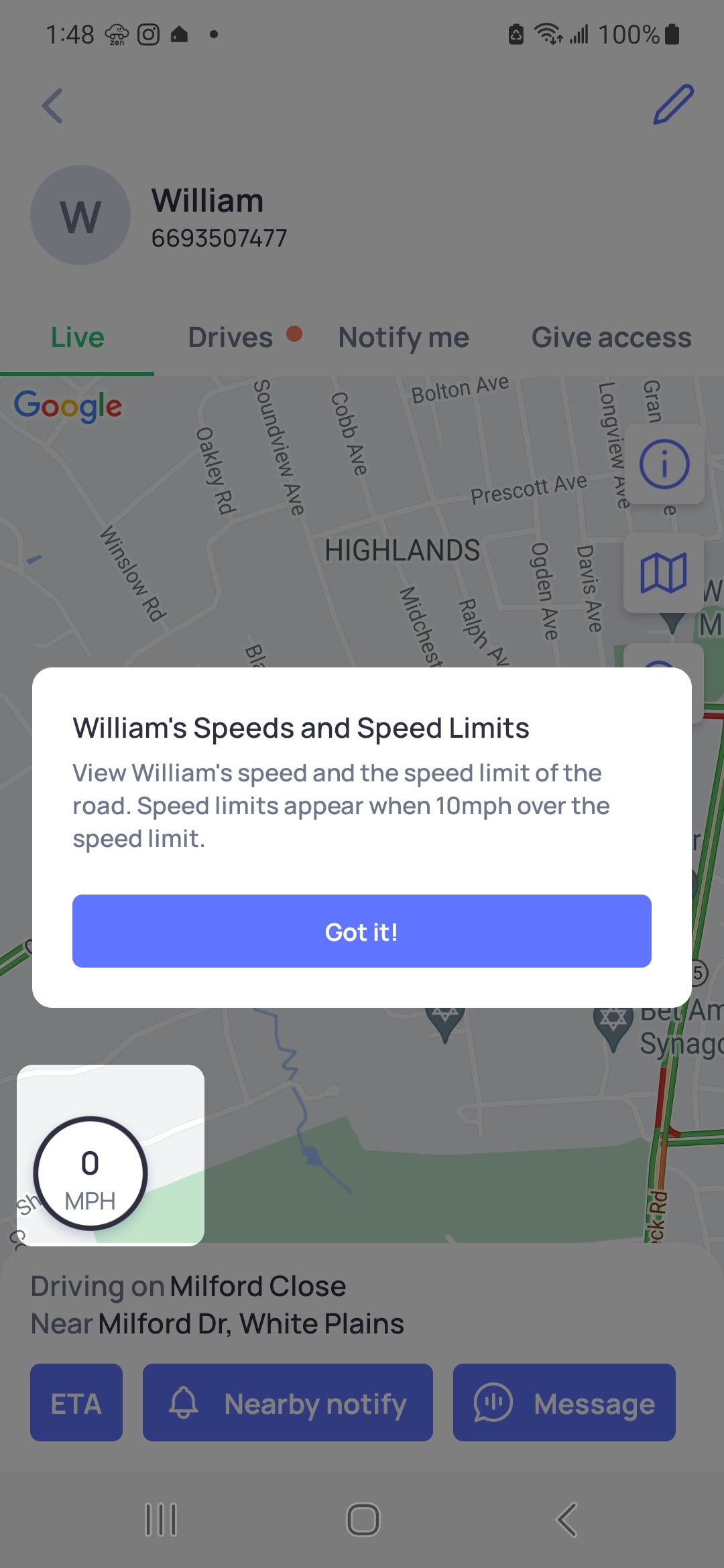 Live view tracks all driver movement. Speed notifications can be received

The color of the speed limit changes to red. This is all about driver saftey. You can send the driver a text or voice message reminding them to slow down. The app has default messages to send, and of course you can type in or say your own. Any messages sent come out as audio from the speaker of the phone, or if connected by bluetooth, the speakers of the car! This to keep the driver away from their phone as the app runs in the background. The driver never needs to access their device.
Viewer Notification-Mania
Since your driver/connections will set their locations, when they leave their start location, make it to points in between or arrive to their destination, you can set things up so you get notified with their ETA when they are a certain number of minutes away. You set this up under the Notify Me tab. While this may not seem like a big deal, we have reviewed apps which rely on Geo-Fence technology in the past. Those apps would notifiy you once they get to a certain area (distance). This apps takes it a step further and notifies you via how far they are away by time and uses traffic data for more precise ETAs. Sweet! Just set how far away you want to be notified and you're ready to go. Sliders let you go from 1 minute up to 20 minutes. When your family member is five minutes away for example, the app literally means five minutes away. If traffic gets in the way? No problem. The app autoadjusts and notifies you with the updated ETA.
See Also: Trip Tracker (iPhone)
The Score
It's not over once you put your car in park. Every drive ends with a report which includes a driver score. How fast were you driving? Did you try to use your phone behind the wheel? Did you go over the speed limit? Did that happen more than once? The app is keeping track of all of these "infractions". The score is on a 100 point scale.
Driver scores are given after each trip. Examples shown.
The more infractions, the lower the score. To put this in practice, we asked our driver to do a trip in an Uber. This way the "driver" could pick up their phone several time while the app was running in the background and not have to worry about safety. Each time Cari picked up the phone, it vibrated as a warning. We received notifications for phone usage by the driver. We asked Cari to do this several times. The Uber driver went over the speed limit several times. The driver score in this instance was 76. Not that great!

The Driver's Seat
Drive mode is similar but in reverse. The minute you get behind the wheel, OTOZEN starts tracking your trip. As mentioned above in the viewer mode description, once you've set your location pins, the viewer will be alerted when you start your drive.

Driver Mode has four menu tabs near the top of the screen - Drives, Drive Score, Reports and Parking. We will focus on the first three. Drives has a collection of your past drives. Here you can see overviews of each trip, the starting point, destination, number of miles driven and your driver score. Clicking on the driver score gives you more detail. An animated map shows your route, your approximate speeds at points along the route, and points where you tried to use your phone! Ouch! The detail is astounding.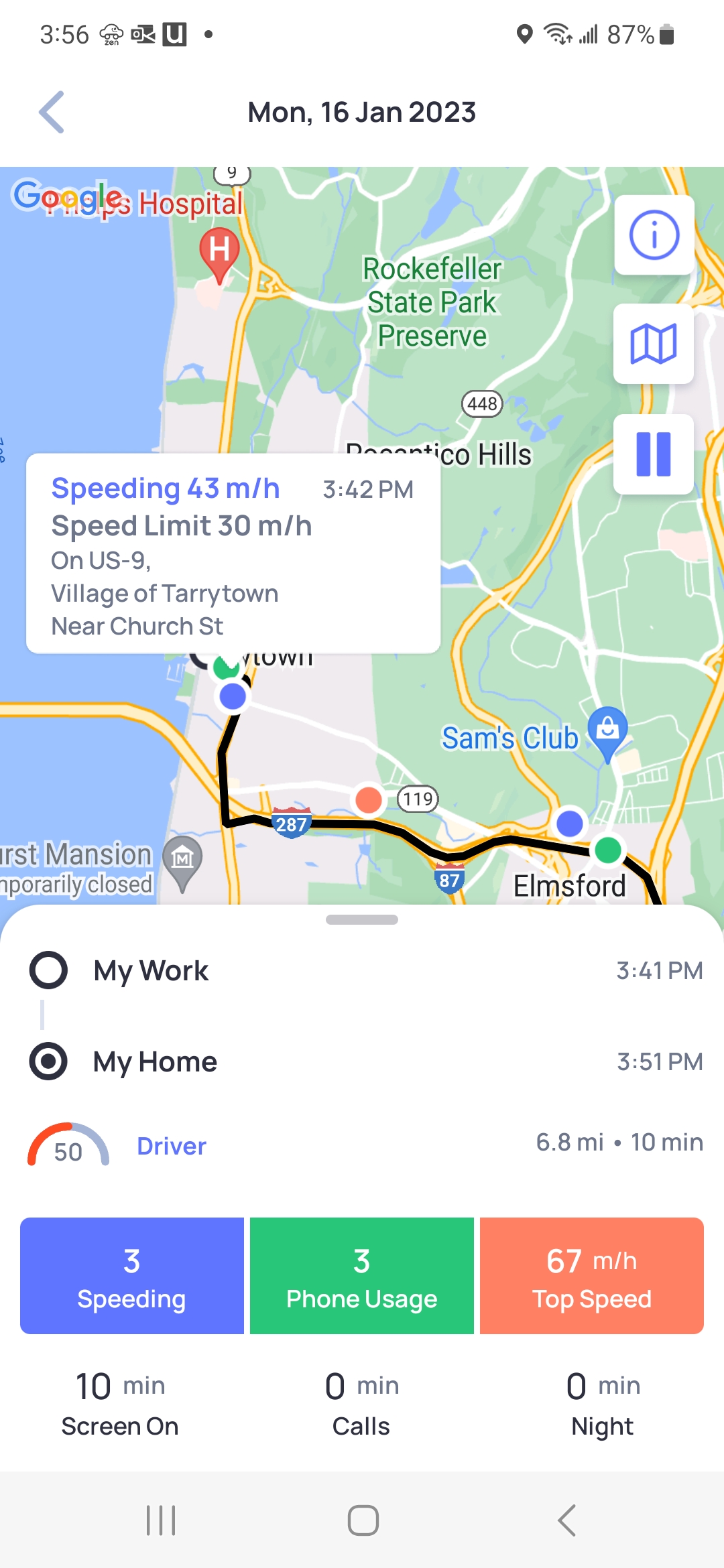 Driver mode examples. Note top speeds, driver scores and our route with data.
You can see your top speed, the amount of time your screen was on and the departure and arrival times. The accuracy of the trip and things which took place, epsecially attention-getting (more so if your driver score wasn't so great). The layout of the data is top noth. Each event is color coded (Speeding = Blue, Phone Usage = Green, Top Speed = Peach). Like most map applications, you can view your route in auto, street and satellite modes.
Driver score focuses on the driver score information presented on the Drives page. Reports will lay your drives by date on a calender. By the way, you can even export drive data. A nice touch. While we've said safety is the focus, we can imagine a ton of scenarios where having this kind of info could save the day! We will leave that scenario to your imagination.

Wrapping It Up
OTOZEN is so feature packed, this article could turn into a book. We used this app several times over a period of days and had fun looking at our drives. Practical useage shows that the app does exactly as advertised. If you have a teenager for example or someone else who is a beginner driver, the information contained in each report can give that driver a lot to reflect on. In moderate or frequent usage, you could use this app to add the extra layer of confidence that your child went to the destination they said they were going to, at the times you agreed on or required.

Sell Apps And Keep 100% Of Your Profits! Join GiveMeApps Today!

There is also more. The app also advertises crash detection and 24/7 help. OTOZEN is a free download for 14 days. If you decide you like it, then you can agree to one of their plans. There is the Duo 2, Family 4 and Family Plus 8. You can cancel at any time. The app is also packed with tutorials and overview videos.
We hope this overview does this app justice. We were excited once we understood the purpose and how feature rich it was. Every feature has a purpose. This app is not riddled with filler. That said, we score this app a hard five. It is well deserved! Download it here (iPhone) and here (Android).
Like This Article? Chat About It And More In The GiveMeApps Community!