GiveMeApps
Reviews
---
Greyscale iPhone/iPad App Review
Jan 8th 2017 at 10:39pm by GiveMeApps
The first time I ever came across filters (the digital kind) was on Photoshop CS2. If you are familiar with that iteration of the program, then you know how long ago that was. In any case, these were simple monochromatic filter at best. Certain looks could be achieved by adjusting the parameters in the filter dialog. Instagram came along a few years later and excited even the most amateur of amateurs. Now, just about every month, new filter packages are being released on all mobile platforms. Greyscale for iOS takes a whole different approach.
See Also: Gyf (iOS)
As the name implies, Greyscale is all about black and white. You might be asking why anyone would take on an app which has nothing but black and white filters. First off, there are nearly 100 different filters. Second, unlike Instagram style apps which let you apply photos to your filters, Greyscale applies filters live. This means you choose the filter, then take the photo. It couldn't get anymore simpler than that.
See Also: Special FX Camera (Android)
Filters come in several categories. The black and white category contains the lions share. The app advertises "turning photos into works of art" and this is pretty accurate if you have an appreciation for black and white photography. Categories include Standard (Black and White), Sepia, Colors, Vignette and Special.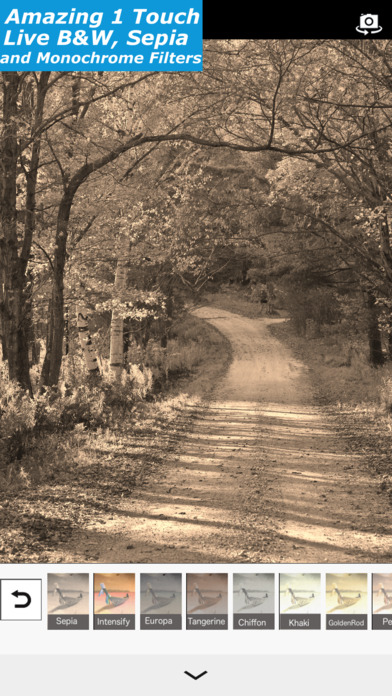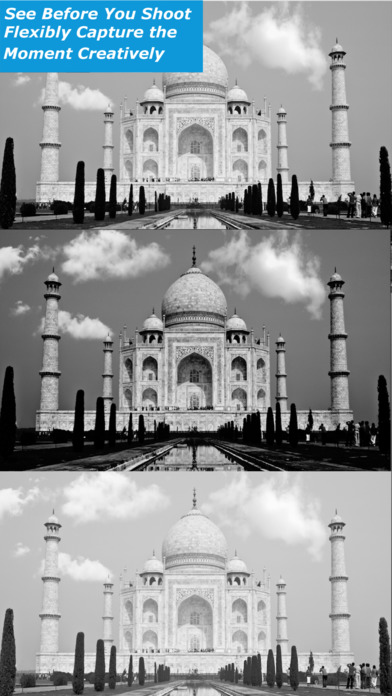 Greyscale Lets You Do Everything From Black And White To Monochrome Live
Some of the standout filters in the Black and White category are "Noir" which gives your photos a 1940s film noir look. "Twilight" is on the bright side and make your photos look like screenshots from 1950s Twilight Zone episodes. "Deep" adds a dark hue, while Pen adds a grainy bright tinge.
See Also: In Frame Foto (Android)
Sepia filters go beyond 1920s era photos. "Intensify" adds an orange overlay, "Chiffon" lays a light brown tint. "Golden Rod" brightens things up with a bright orange splash, while "Sienna" marries brown and red. The Color category adds monochrome tints. The Vignette category is a wonderful addition and will have your pics looking like they were taken from kinescope recordings.
Finally, the Special Category has some surprises in the Photoshop variety. "Dotx" turns your photos into a pixel-like grid while Sketch makes your pic look like it was drawn with a pencil.
Sell Apps And Keep 100% Of Your Profits!
Greyscale is not a free app but does give you a lot of bang for your buck. With nearly one hundred filters and no ads, you get a lot of play with. At $2.99 however, we would like to see some free updates in the form of filter packs or post editing options. Filter editing parameters would also be nice. Still, the app does take a unique albeit vintage approach to photography. What you see is what you get, and fortunately, Greyscale lets you see the world in nearly one hundred ways before you click that shutter button.
Like This Review? Chat About It And More In Our GiveMeApps Community!