GiveMeApps
Reviews
---
Panoram iPhone/iPad App Review
Jan 26th 2019 at 11:51am by GiveMeApps
Just when you think you have your marketing strategy all figured out, someone else develops a better strategy. Such was my thinking when I came across a few instagram profiles last summer where a travel company and a model spread one of their pictures over several photo tiles. The result was 9 pictures (think of a 3x3 grid) appearing as one large one. Genius! The question remained, how can I do that?
See Also: Meta Meme (iPhone/iPad)
Well you could use photoshop or some other photo editor, cut the pictures in the right place and then upload the photos and hope it works out. Or, you can just use Panoram. Boy are we glad we came across Panoram. The app splits your photos into 3 equal parts with ease.
Using Panoram
To get started, all you need to do is choose a picture from your gallery. Just because the name of the app made me think of actual panoramic photos, I used my iPod Touch 6G to take a few panoramas with the hopes of splitting them up. After taking these beautiful shots of day-to-day life during rush hour here in New York City, I airdropped them to my iPad Mini for splitting.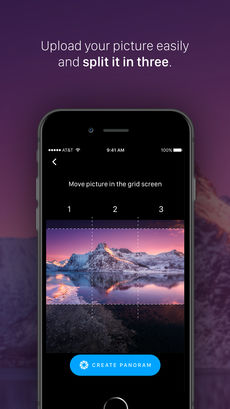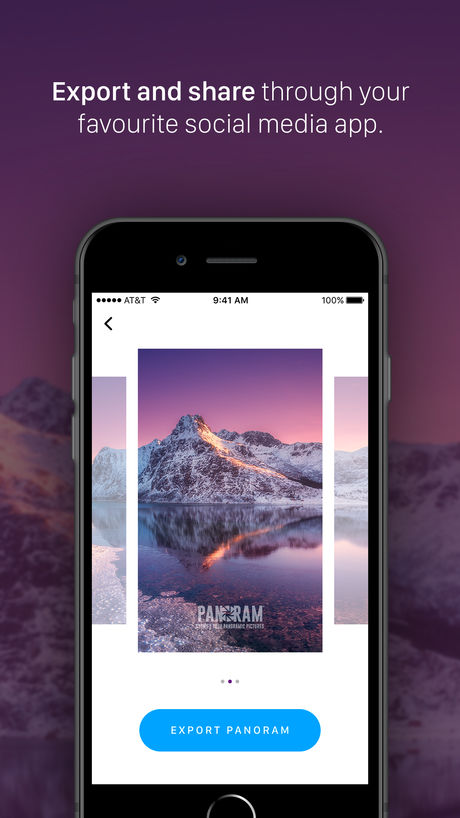 Panoram lets you split your photos easily and then export them for uploading
Once the app was up and running and I chose those pic I wanted to split, Panoram let me position the photo up and down or left to right to find the three even split points over a grid. Larger photos will have a lot of space on the X or Y axis.
See Also: Glyffy (iPhone/iPad)
Since I was working with actual panoramas, I had a lot of headroom. Photos with smaller dimensions may not have that luxury. Once positioned to my liking, I was able to split the pics into three even parts with just one tap. Sweet!
It's Worth It
Once the photos are split, they are exported right back to your gallery. Upon inspection, I found all of the pictures nicely split and ready for uploading.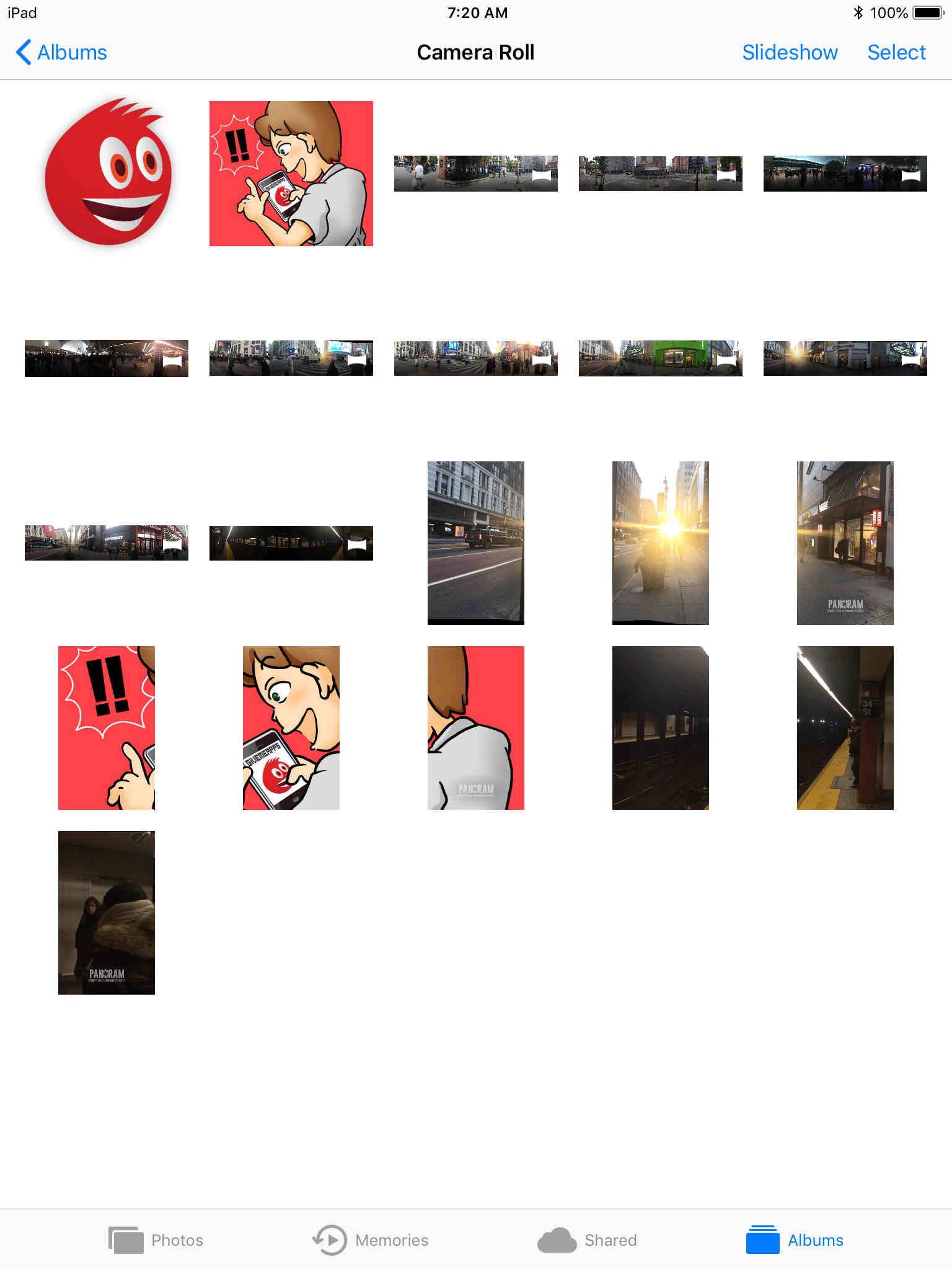 You can see the evenly split photos in my photo gallery here
This app is the perfect example of a developer seeking out a need and then providing a solution. I would love to see an update where the allow for splits of six or nine.
Sell Apps And Keep 100% Of Your Profits! Join GiveMeApps Today!
Even without that, this is one of those tools which will find themselves on the devices of the average Joe and social media marketing gurus alike. The free version does leave a watermark, but for a small fee, you can remove all watermarking and ads. With a such an easy to use app, it shouldn't be too much to ask. Panoram - Stories Photo Editor is worth checking out!
Like This Article? Chat About It And More In The GiveMeApps Community!