GiveMeApps
Reviews
---
RealEstateTube iPhone/iPad App Review
Aug 31st 2016 at 10:48pm by Harold Everton
Could the process of hunting for an apartment or buying a home be any more daunting? The thought of having to take off time from or schedule in a visit. How about rummaging through pictures trying to asses how large a room or space is? Forget about that! What if the pictures you're viewing aren't even of the property you're thinking of acquiring? Well a picture is worth a thousand words, but we can go way beyond a thousand.
See Also: HotelsFX (Android)
RealEstateTube takes house hunting to a new level. Instead of dealing with all of the hogwash stated above, you can get a walk through of just about any type of property anywhere in the world! All you need to do is search the location, browse through properties, and press play! It really is that simple.
At the moment, RealEstateTube is most popular in Australia, but listings in other countries and territories are quickly catching up. The app currently caters to two types of listings - Sharehouse and Housemate. The former serves those who already own properties and wish to share it (think B&B), while the other is for those looking to move in and share properties with others.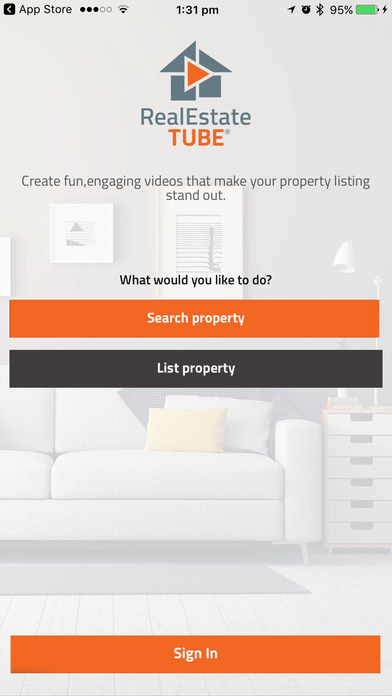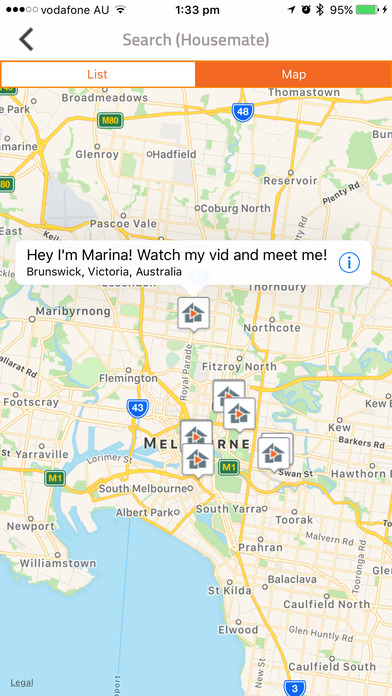 RealEstateTube lets you view properties "as if you were there"
You can search for properties by Property Type (i.e. Apartment, House, Room, Building/Commercial), the amount of bedrooms, bathrooms, garages and by price range. Once you've initiated a search, all results are displayed horizontally. Here you can play RealEstateTube videos, favorite listings to view later, and of course contact the lister to advance to the next step.
See Also: King Pins - Top Rated Places Around Me (iOS)
As expected, you can list properties with the said parameters above. We noticed that the video quality ran the gamut, but this is all dependent upon the seller. Like other real estate sites which rely on photographs, high quality videos are more likely to attract customers. You can pretty much assess video quality by the thumbnail. If you are looking for a property however, you may be more interested in the contents of the video over the bells and whistles.
Sell Apps And Keep 100% Of Your Profits!
RealEstateTube is in its infancy and has a lot of potential. The only criticism I can think of navigation. It would make a lot of sense to have property type in the Main Menu rather than the Sharehouse or Housemate designation as these terms aren't used here in the states. The proof is in the pudding though. I can't imagine why anyone would rely solely on pictures when video would tell a much better story. If RealEstateTube picks up quickly, it can give the more established real estate apps a run for their money.
Like This Article? Chat About It And More In Our GiveMeApps Community!